What to Do in Japan in September
While it's not considered peak-tourism time, traveling to Japan in September could actually offer better experiences. Since there will likely be less crowds and cheaper travel costs, you'll be able to get more out of your trip.
Japan offers everything from the ultra-modern in tech-centric cities to snapshots of the past through preserved traditions. While it can still be hot, and may rain as it's the beginning of typhoon season, September offers sporting and music festivals along with peak opportunities for viewing natural beauty.  
Check out this travel guide for places to visit, things to do, and foods to try in Japan during the month of September!
Tokyo Game Show 2019
Arguably the largest video game event in the world, the Tokyo Game Show 2019 will be held from September 12th to the 15th. The first two days are for industry and media personnel, while the last two are open to the public.
The Tokyo Game Show is a blast for gamers and cosplayers alike. Since 1996, gaming companies have used this event to show off their new games, products, and latest tech innovations. The venue has designated areas where attendees can peruse a variety of booths and vendors, including a general exhibition area where visitors can view game debuts, trailers and try game demos from different developers. If you're an avid gamer, you don't want to miss this event!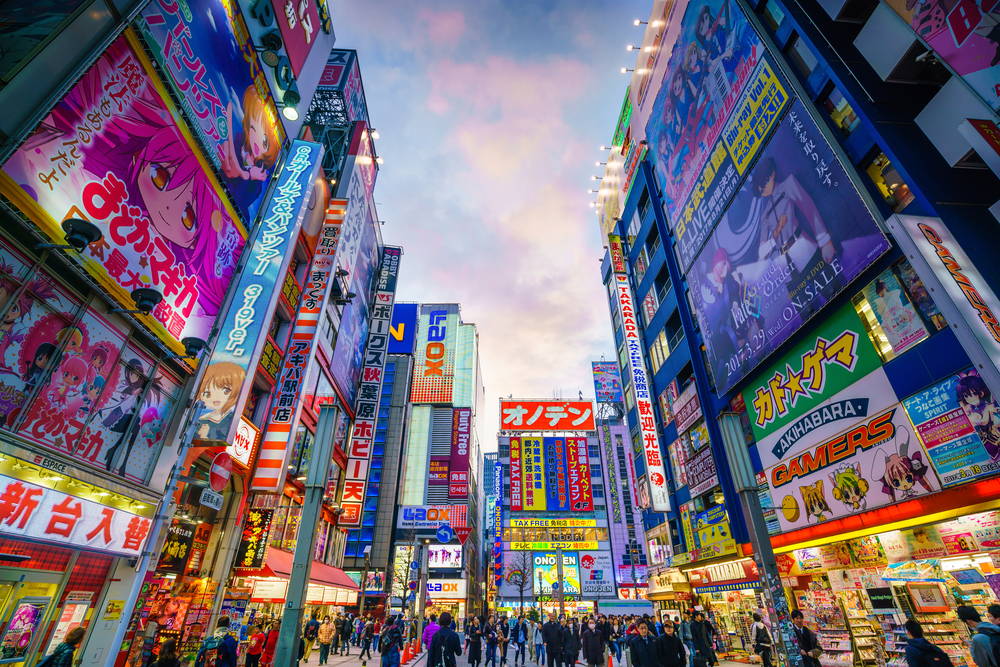 (c) f11photo / Shutterstock.com
Akihabara Electric Town
Akihabara, also known as "Akiba" or "Akihabara Electric Town," is a neighborhood in Tokyo. The Akihabara Electric Town is practically its own world and its nickname hints at the fun waiting inside. It's another must-see destination if you're an anime, manga, or videogame fan.
Full of shining lights and colorful ads, Akihabara Electric Town houses one of the largest electronics stores in the world. It's also become renowned for its otaku or "ultra-fan" culture. Between the Tokyo Anime Center, Radio Kaikan—with its 10 floors of toys, trading cards and collectibles—and giant department stores like Yodobashi Multimedia Akiba, it's no wonder anime and manga lovers see Akihabara Electric Town as a Mecca. And September, with fewer tourists in Tokyo, is a great time to explore it!
Ultra Japan 2019
Ultra Japan is a two-day electronic dance music or "EDM" festival on September 14th and 15th. Possibly the biggest in the country, people from around the world flock to this music fest. This year alone, 100,000 people are expected to attend! The festival features three stages—Mainstage, Live Stage, and the Resistance stage—where DJs ranging from world-famous, local, and up-and-coming will perform.
This year, Ultra Japan will show 22 acts. Some of the performers include Afrojack, DJ Snake, Galantis, Pendulum TRINITY, Steve Aoki, and The Return of Dash Berlin. You can see the full lineup at ultrajapan.com.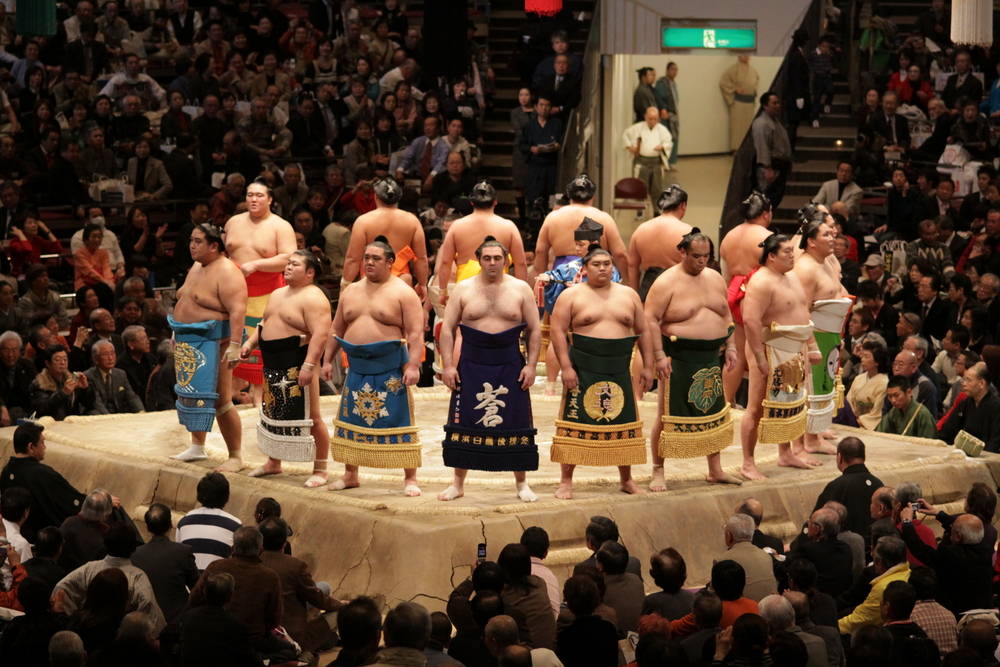 (C) J. Henning Buchholz /Shutterstock.com
Sumo Tokyo Basho
For a unique experience you likely can't find anywhere else, look no further than Sumo Tokyo Basho. Sumo tournaments or honbasho, are very popular in Japan. Sumo wrestling is not only an ancient Japanese sport, it's actually the national sport of Japan. Six sumo tournaments are held every year and only during odd numbered months. The September tournament takes place from the 8th to the 22nd, and the venue will be held in Ryogoku Kokugikan.
Tsurugaoka Hachimangu Festival
Though September is not what one would consider peak festival season in Japan, you won't be missing out on this unique festival. Held at the 800-year-old Tsurugaoka Hachimangu Shrine, just a 10-minute stroll from Kamakura Station, the Tsurugaoka Hachimangu Reitaisai festival occurs from September 14th to the 16th.
This festival celebrates the art of yabusame or horseback archery. Participants on horseback race by and shoot whistling arrows at targets. It is a skill that requires great stamina and strength and dates all the way back to the Heian Period (794-1185). Today, this rare skill is celebrated with a yabusame competition as well as a parade of mikoshi "portable shrines" and tea ceremony held in honor of the shrine's deities.  

Kinchakuda Higanbana Field
For a step away from the hustle and bustle of the city, immerse yourself in Kinchakuda Higanbana Field, home to one of the most iconic autumn flowers in Japan. From mid to late September, you can see the first colors of autumn in the form of these beautiful red flowers, also called red spider lilies. Why wait for colorful autumn foliage from the tress when you can behold these flowers while the weather's still warm?
Yamanakako Hana no Miyako Koen
Yes, more flowers! At this flower garden, located near both the bottom of Mt. Fuji and Lake Yamanakako, there's a stunning view at every turn. Just take a look at the photo at the top of this blog for a taste of the views! In the month of September, you might catch the end of the sunflowers or see the full bloom of cosmos, depending on when you visit. This location is great for a peaceful walk or a snapping stunning photos of Mt. Fuji. In addition to all the beautiful flowers you'll see, the park also features Myojin waterfall, a greenhouse dome, and an exhibition site of lava from Mt. Fuji.
Halloween at Universal Studios Japan
If you love Halloween, why not start your celebration a little early? Japan knows how to do horror, given films like "Ringu" (The Ring) and "Ju-On" (The Grudge) as evidence. Beginning on September 6th, Universal Studios in Japan will be offering Halloween-themed festivities to people of all ages.
Universal Studios Japan offers three different kinds of experiences, based on the level of scary you want or can handle. There's Halloween Horror Nights, Otona (Sophisticated) Halloween, and Kowa Kawa (Scary/Cute) Halloween. Which would you go to?
Best Ramen in Japan
Ramen has been a beloved dish in Japan since roughly 1859. Today, it can be found across the country, at places like Ichiran, Nakiryu, Ushio, Fuunji, and Hayashi just to name a few big names. Not to mention the countless mom-and-pop shops throughout the country. From traditional recipes to modern interpretations, ramen comes in a wide variety of flavors and can range from high-end to budget friendly—but it'll be delicious nonetheless.
While everyone's tastes are different, and there may or may not be an absolute best of anything, it really couldn't hurt to try any one of the "best" ramen places in Japan. Who knows, maybe we'll make our recommendations official in a future blog post...
Though it's not the most popular time of the year, there's plenty to do in Japan during the month of September. You can attend sport and music fests, eat delicious food, gaze at nature, shop, geek-out, and so much more!

Where will you be going this September? Let us know in the comments!
---