How is it that Kit Kats are one of the most viral snacks to come out of Japan when they're not even originally Japanese? Nestle Japan has raised the humble chocolate-covered wafer to an entirely new level. The nearly endless stream of new and unique flavors means a new Kit Kat craze is happening at least once a year. They have seasonal flavors coming out four times a year, regionally exclusive varieties that can only be bought from certain prefectures, brand partnership flavors, seriously, it doesn't end!
With so many Kit Kats on the market, I tried to get my hands on as many as possible for the sake of this series of reviews. Maybe I'm a skeptic, but let's face it, they can't all be delicious, can they? I mean, come on, Cough Drop flavor? But if you're like me, you'll want to try it anyway just to say you did.
Since we'll be going down quite a rabbit hole with these Kit Kats, I've divided my reviews into different parts. Today, I'll be tasting and reviewing some of Japan's Seasonal Kit Kats!
These are those special Kit Kat flavors that Nestle Japan creates for the turn of the season. Usually, these flavors are only available during that season, and may or may not return the next year. I've been stocking up every chance I get for the sake of this blog!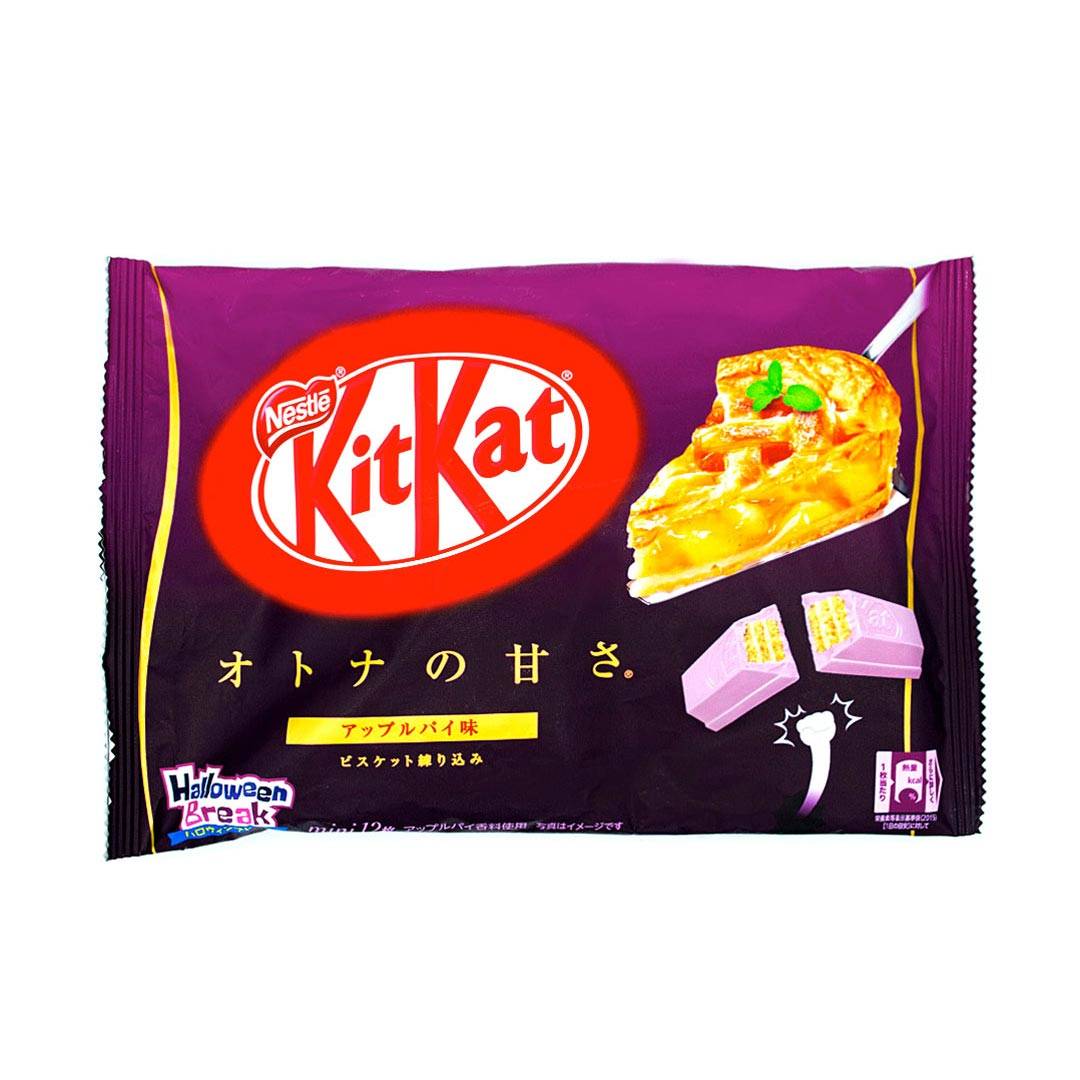 Apple pie in a Kit Kat? Color me intrigued. This was released as a special Halloween flavor, which I guess explains why it's purple. It's got a pretty good balance of cinnamon flavor to apple. Though there is some sort of sour powder dusted in it seems, since there are tart moments too. It really makes me think of apple pie—impressive!