Japanese Holiday Snacks: How to Enjoy the Best Treats
When someone says Christmas, what kind of food do you think about? In the United States, many people would say candy canes and gingerbread houses. If you ask someone in Japan, they would say cake and fried chicken. Though Japan's Christian population is very small, Christmas has been adopted as a holiday celebrated by many people, regardless of their religion.
How is Christmas Celebrated In Japan?
No Christmas in Japan would be complete without enjoying a Christmas Cake! This trend was popularized thanks to confectioner company Fujiya, who first released these branded Christmas cakes back in 1922. These pure white cakes are typically shortcakes covered in cream and topped off with strawberries. Winter is the peak season for strawberries in Japan, so indulge in some of the sweetest strawberries with these Japanese cookies and candies!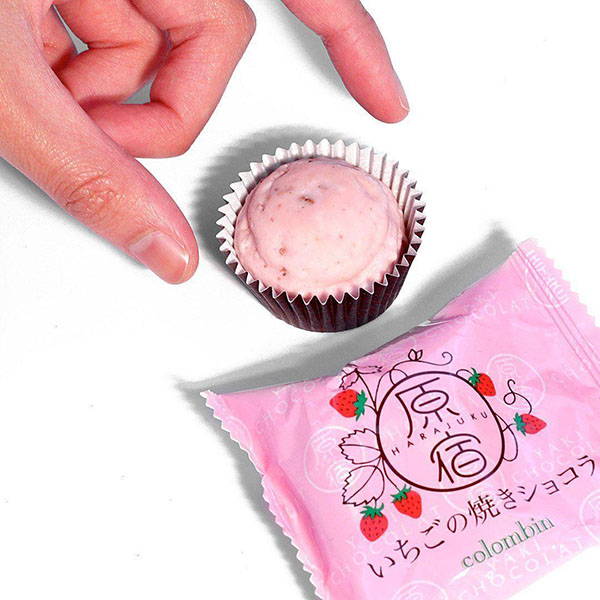 Harajuku Baked Chocolate: Strawberry: Have your cake and eat it, too, with these adorable mini chocolate cakes which feature strawberry pieces and rice puffs inside for a fun, crispy texture! Each cake is covered in a strawberry/white chocolate coating for a melt-in-your mouth experience.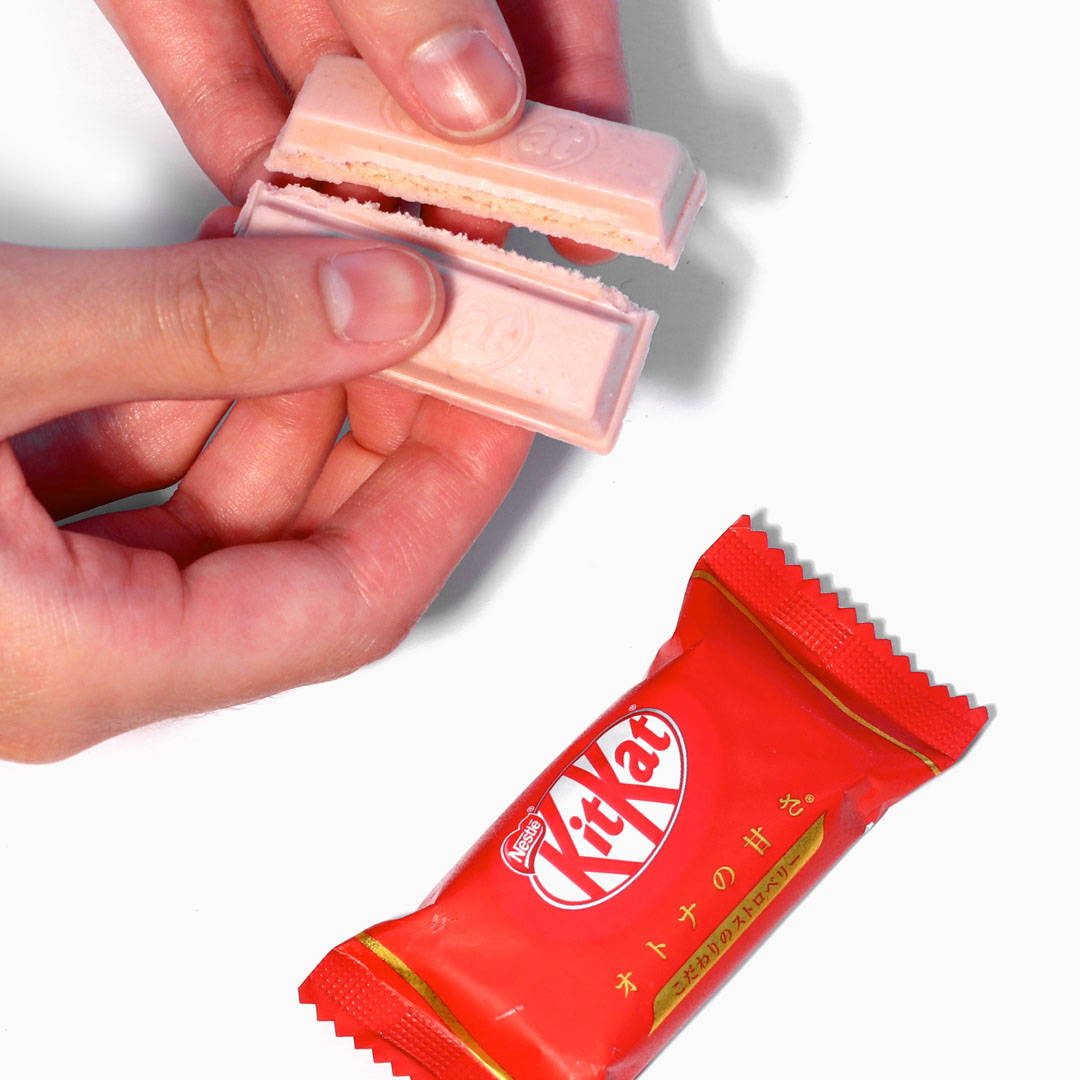 Strawberry Kit Kats: When it comes to Japanese candy, Kit Kats in Japan probably have the most variety of flavor options. Honestly, we'd be surprised if there wasn't already a Christmas Cake flavor! Among the 300+ Kit Kat flavors in Japan, strawberry is one of the most common flavors. The small and cute pink Kit Kats would also make adorable stocking stuffers.
Leap into the new year with these lucky snacks.
While Christmas in Japan is for the couples, Japanese New Year is all about family. Everyone goes back to their homes to count down the days with osechi ryouri (おせち料理), which means New Year's food. Osechi ryouri is enjoyed over the course of three days and includes a variety of dishes with special ingredients associated with good luck, such as tai (鯛; red snapper), which is a wordplay on medetai ("to celebrate"). Red is also believed to be a lucky color, in Japan, and thought to ward off evil spirits.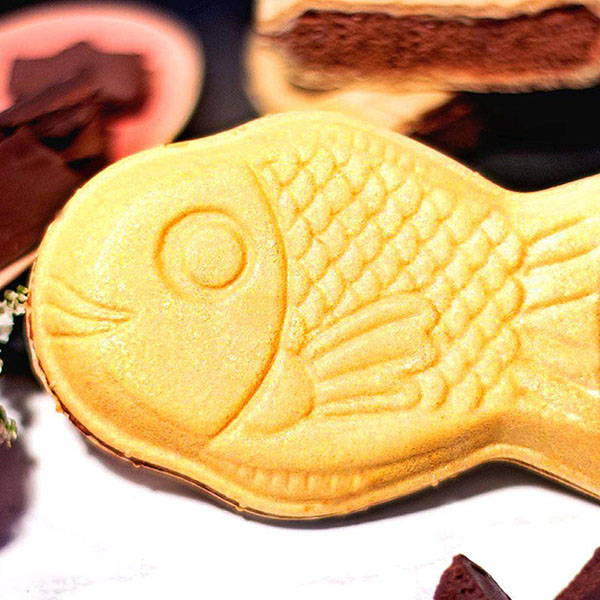 Puku Puku Tai – Sweeten your end-of-year celebrations with taiyaki, a fish-shaped cake inspired by tai! This snack is a variation of monaka, a traditional snack made of thin mochi wafers with a red bean filling. Puku Puku Tai created their own spin on the snack with a chocolate filling!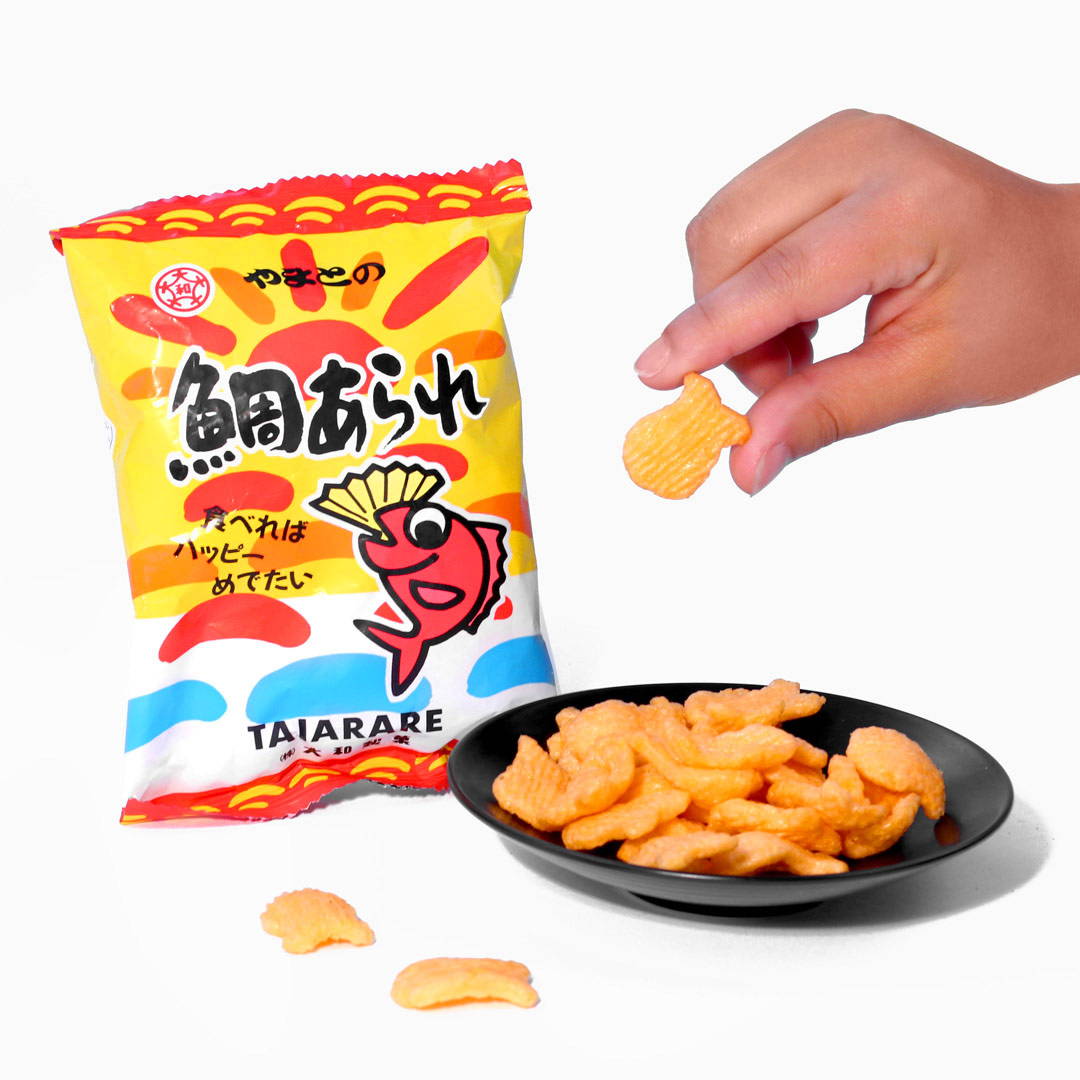 Red Snapper Crackers – With a salty yet slightly sweet flavor and a satisfying crunch, it's hard not to snap up an entire bag of these in one sitting! Munching on these would be perfect to go along with watching Kohaku, the annual New Years countdown with the top musical artists of the year battling it out in rival red and white teams. Think of it like watching the ball drop in New York, but with over four hours of musical performances!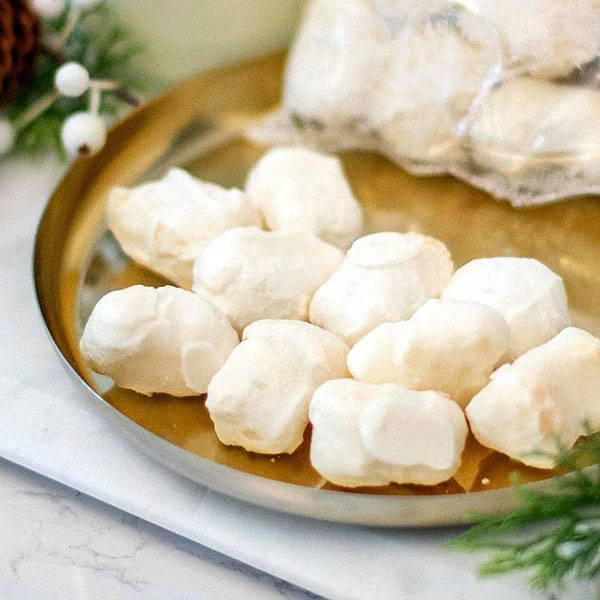 Mochi – White, along with red, is a color associated with good luck for the new year. Start the new year with a clean slate by enjoying creamy Milk Mochi Puffs that are as fluffy as snowflakes. Mochi are a huge part of New Years, and practically every Japanese home will have them during the holidays. Some families even partake in their own annual tradition of mochi making, pounding away to achieve that delicious, glutinous texture. Our mochi puffs may be non-traditional, but they're great for children and anyone who doesn't love the mochi-mochi texture.
Enjoy Japanese Snacks for the Holidays
Do you have any special traditions for the holidays? Make it even more special this year with a fun Japanese snack box from Bokksu!
---