Travel Japan: 7 Must-See Spots in Kamakura
Kanagawa is a prefecture with lots to offer. In fact, two of the Bokksu team hail from Kanagawa! Along the coast of this prefecture lies Kamakura. You may have heard of it; there's a lot to boast about!
For over 100 years, Kamakura was the seat of military power for the Shoguns. Enriched with history, festivals, and breath-taking sights, Kamakura is an ideal destination for any kind of traveler. With so much to see and do, Kamakura is no longer a side-trip travelers make from Tokyo, but rather a unique and under-discovered region waiting to be explored. Here's a short list to get you started on your first trip to Kamakura:
The Great Buddha, Daibutsu, at Kotuku-in
1) Kotoku-in Temple and the Great Buddha
The Kotoku-in is a Buddhist temple known for its famous Great Buddha statue. The bronze Daibutsu, as it's called, is on display outdoors, and is 13.35 meters (43.79 feet) tall, including the base. It was built in 1252 after the original wooden statue was damaged. Originally the Great Buddha was housed in a hall, but after being destroyed three different times, it was decided to let the icon remain outside. Today it is a designated National Treasure, and people come from far and wide to worship here.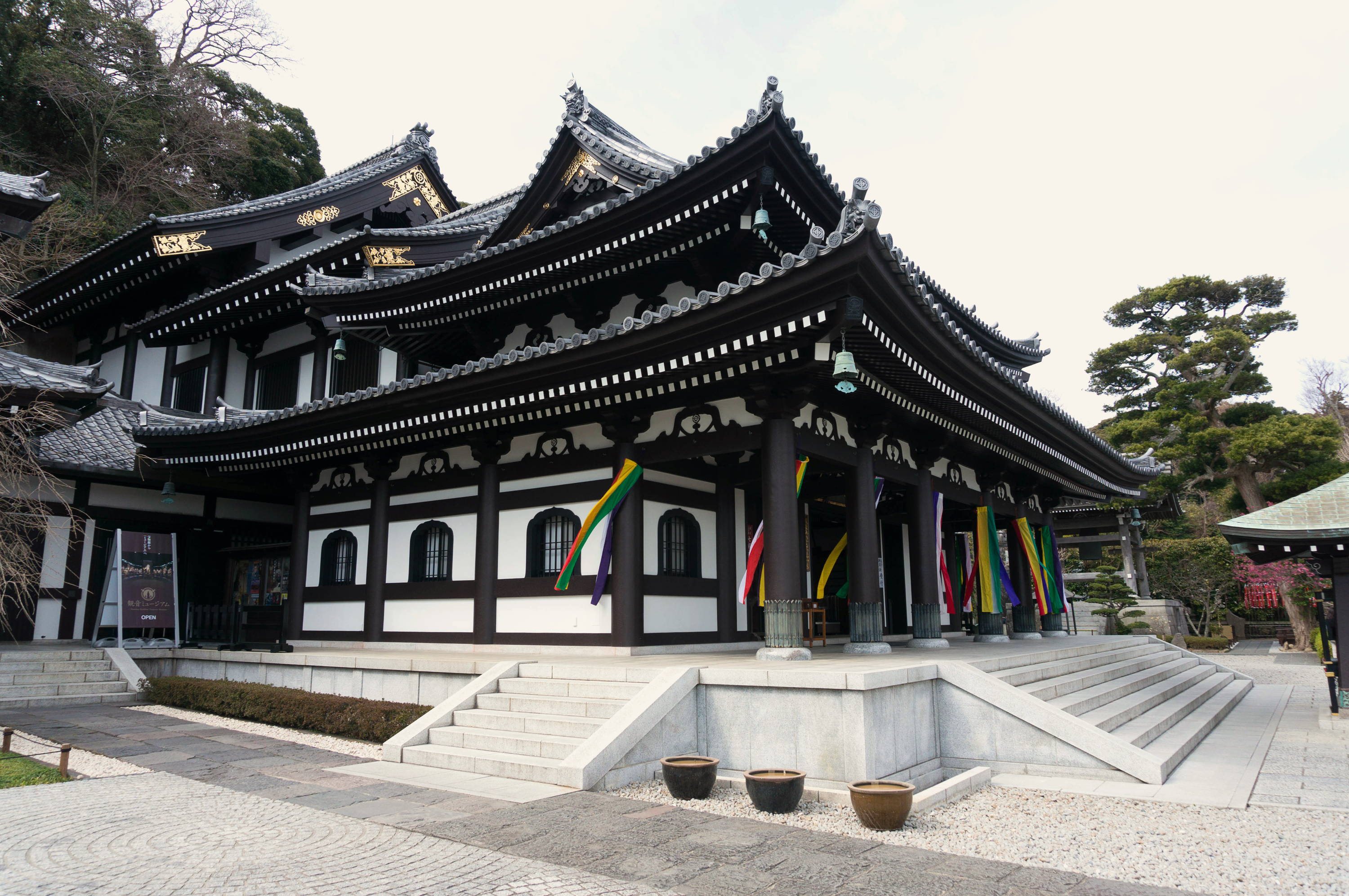 Hasedera Temple Grounds
2) Hasedera Temple and Kannon
Hasedera Temple is a Buddhist temple that is well worth a visit for its natural beauty alone, but most come to see the statue of Kannon housed within. The Bodhisattva Kannon is an important figure in Buddhism, known as a goddess of mercy. Here the icon is carved of wood, gilded, and represented with 11 heads that enable Kannon to hear the call of people in need. Legend has it that this statue and the Kannon in Kyoto's Hasedera were carved from the same camphor tree.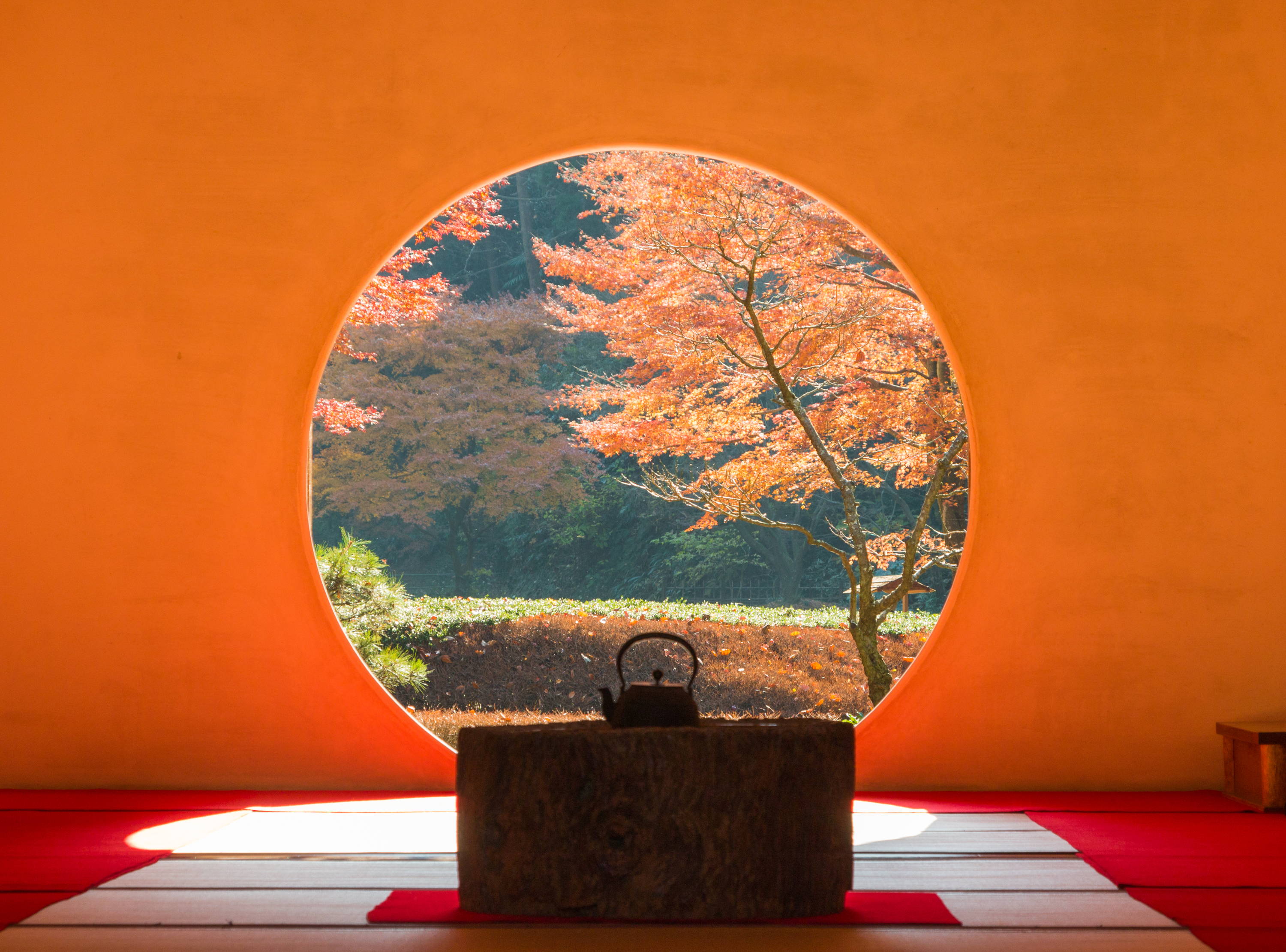 Window to Enlightenment at Meigetsu-in
3) Meigetsu-in Temple
This is by far one of Kamakura's most beautiful temples. It is also known as ajisaidera or "Hydrangea Temple" for its famous hydrangea blooms. During the rainy season, the temple grounds are covered with the gorgeous blue flowers. It is also known for its "Window to Enlightenment," a circular window that looks out on a field of irises in spring, and stunning autumn foliage in fall.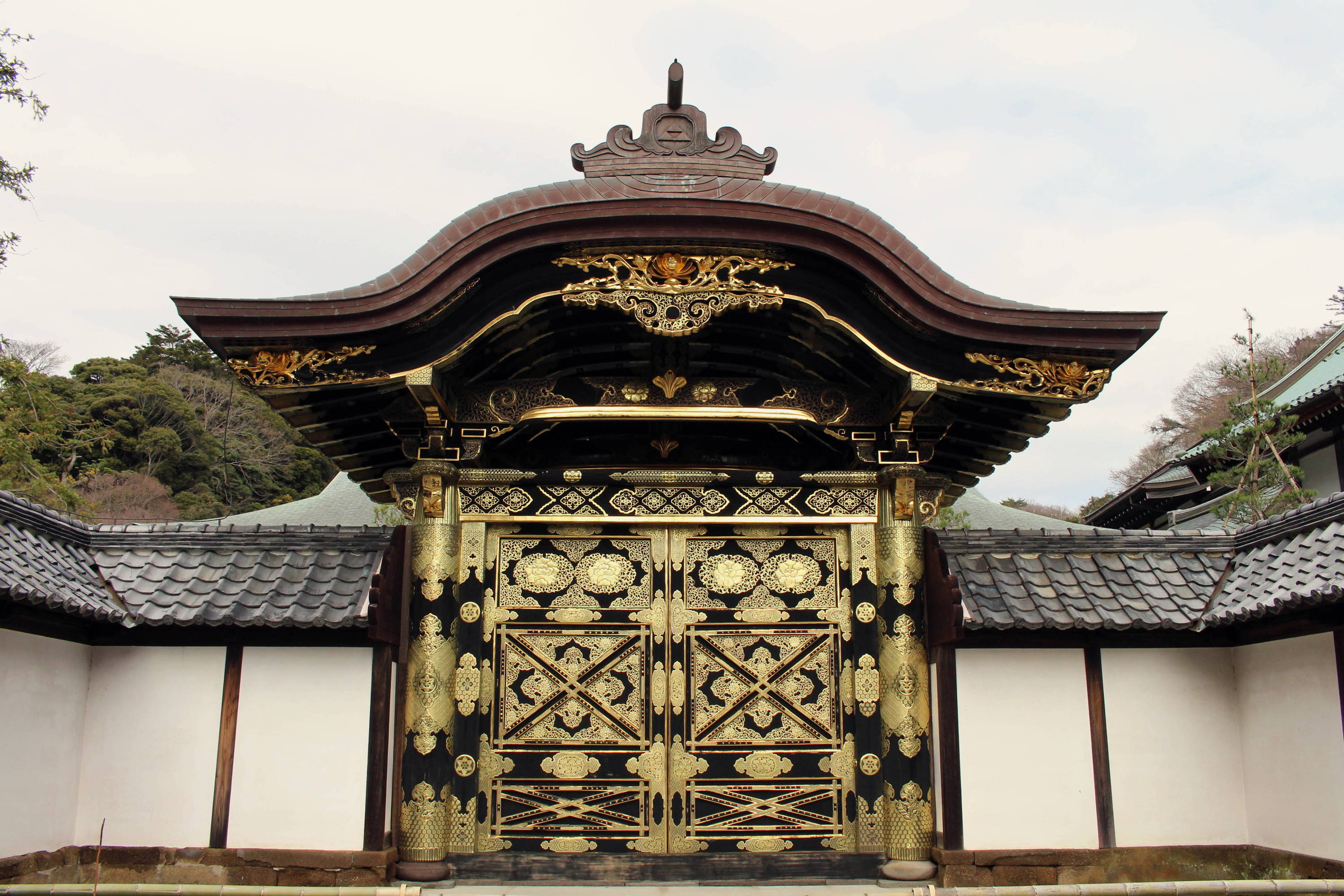 Entrance to Kanchoji, Zen Buddhist Temple in Kamakura, Japan

4) Kamakura Gozan
Kamakura is home to five historic Zen temples known as the Kamakura Gozan. Gozan means "Five Mountains," and in this context, "mountain" symbolizes the monastery. Japan adopted the system of temple organization along with Zen Buddhism from China. The Kenchoji, Engakuji, Jufukuji, Jochiji, and Jomyoji temples became Japan's first Gozan as they were the five most important Zen temples in Kamakura. Each of the five temples has something unique to offer, from tea rooms to hiking trails, relics, and national treasures.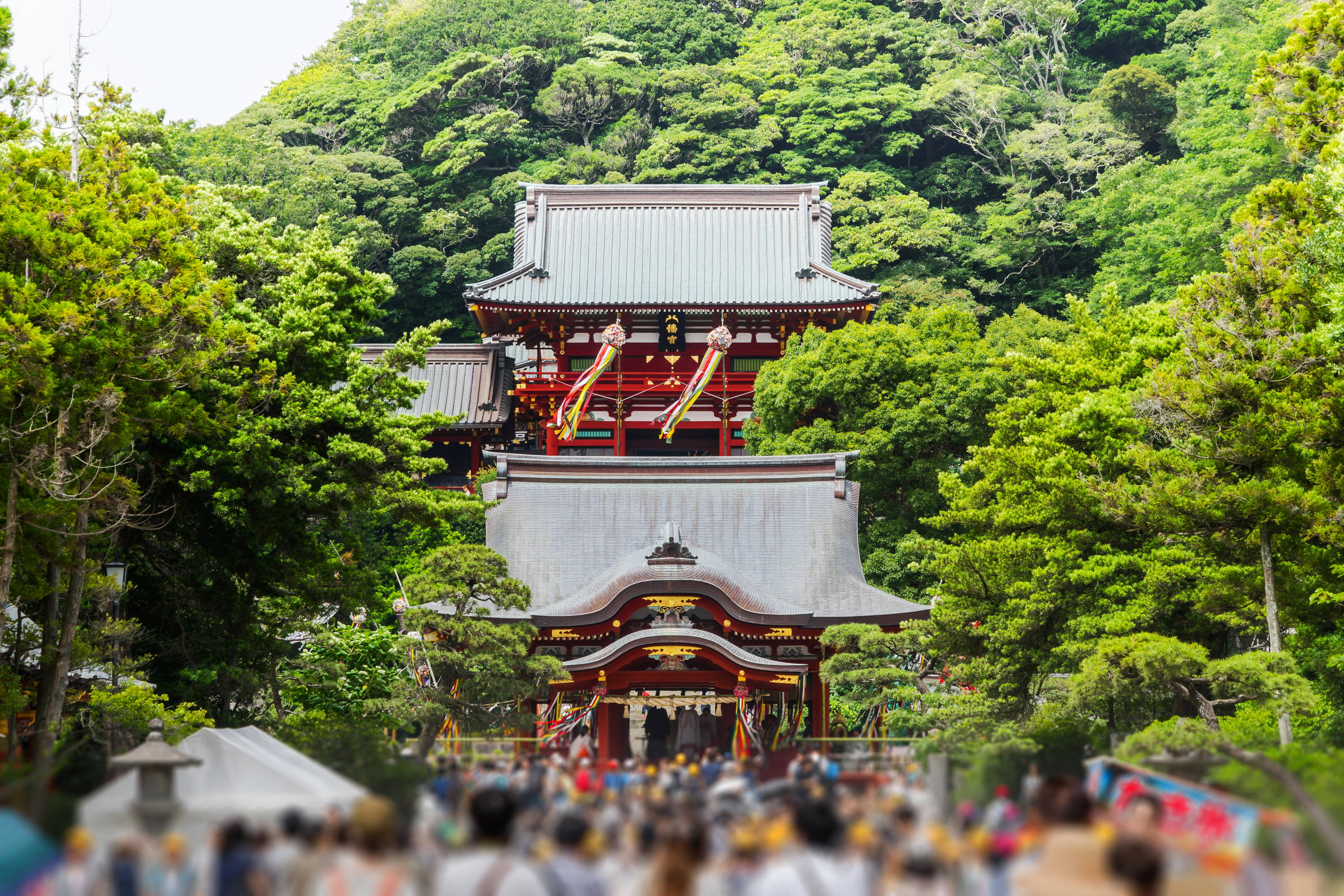 Tsurugaoka Hachimangu on Festival Day
5) Tsurugaoka Hachimangu Shrine
This is Kamakura's most important Shinto Shrine. It is located at the city center and hosts many of the city's festivals and rituals, including Yabusame, where mounted archers race on horseback and shoot arrows at a target. Within the shrine's expansive grounds are also two museums: the Kamakura Museum of National Treasures, and the Museum of Modern Art.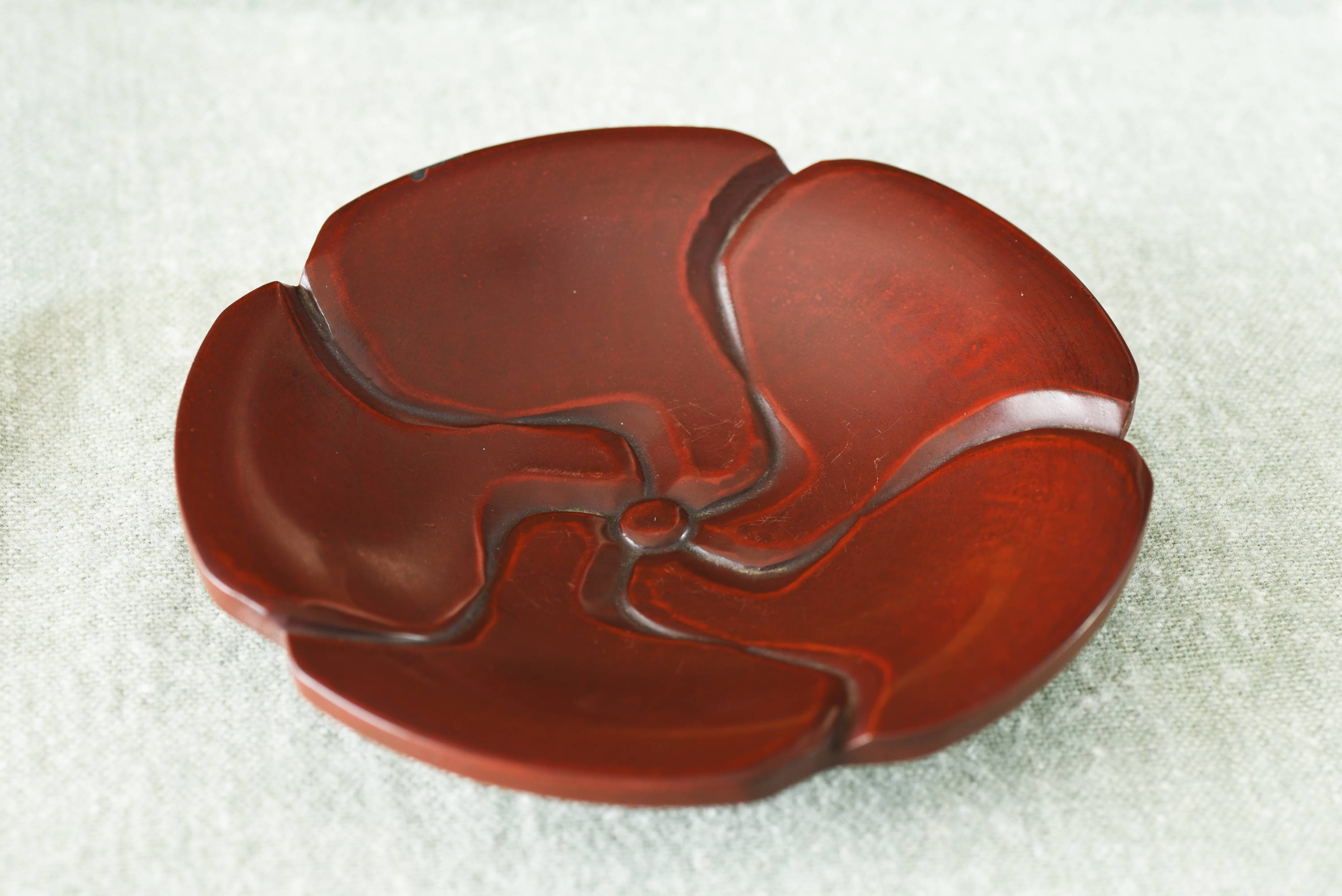 A bowl carved in the traditional Kamakura-bori technique
6) Kamakura-Bori
Kamakura has long lent its name to a traditional form of woodcarving known as Kamakura-bori (Kamakura carving). This art form consists of carving beautiful designs in relief on wood and then coating the wood with numerous layers of richly colored lacquer. This art form originated during the Kamakura period and can be found today anywhere from Buddhist altars to paperweights.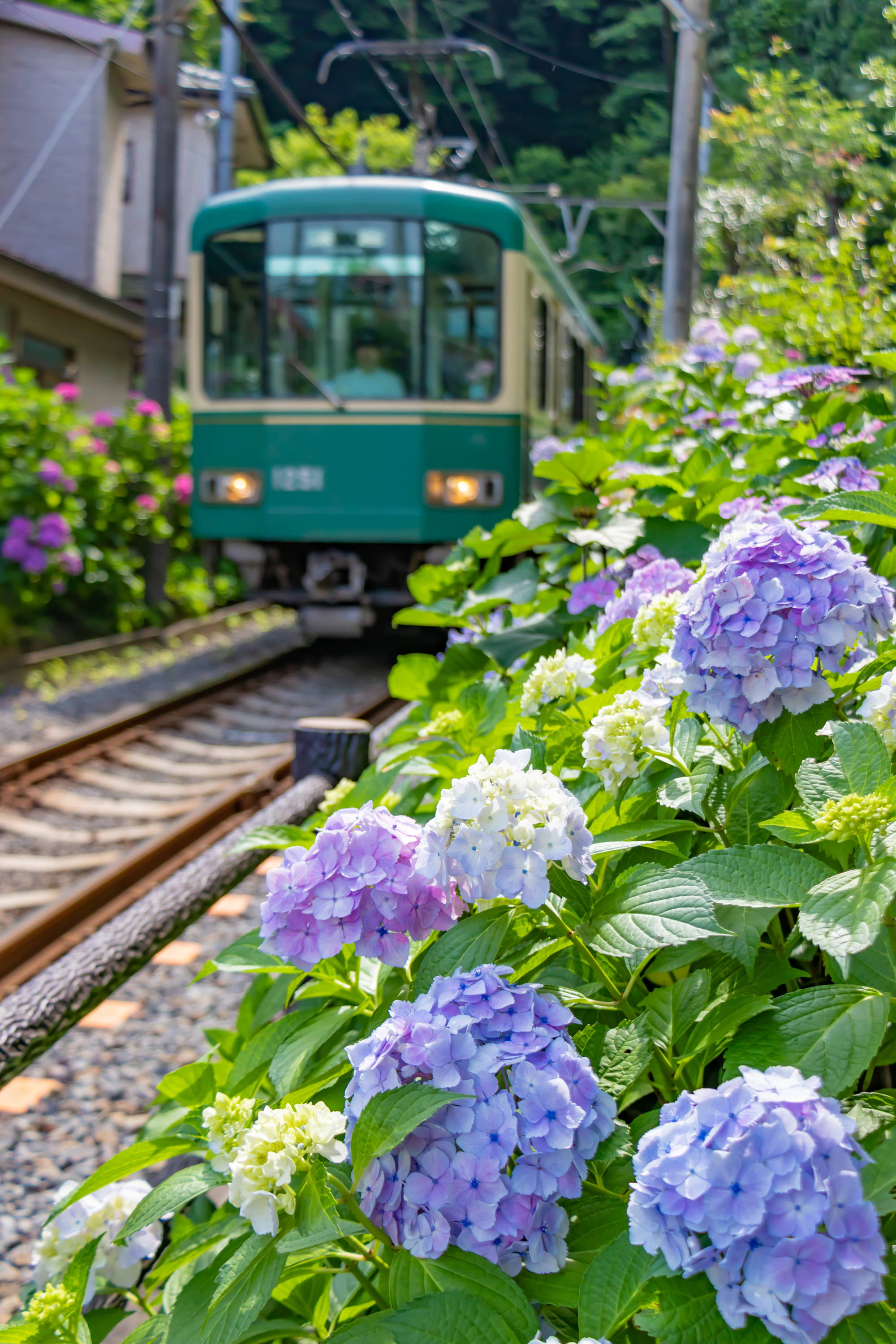 Kamakura's famous Enoden railway
7) "Enoden" Enoshima Electric Railway
This electric train is one of the symbols of Kamakura (it's even on the packaging of Imoyoshi Yakata's Kamakura Fried Potatoes). It is one of Japan's oldest electric railways, around for more than 100 years. It runs from Fujisawa Station to Kamakura Station, with 13 stops in between, making it a great way to easily reach Kamakura's famous sites.
---