Japanese Snack Trends for 2020
Where did 2019 go?! It's hard to believe it's already a new decade! As we jump into 2020, let's take a look at recently trending Japanese snacks.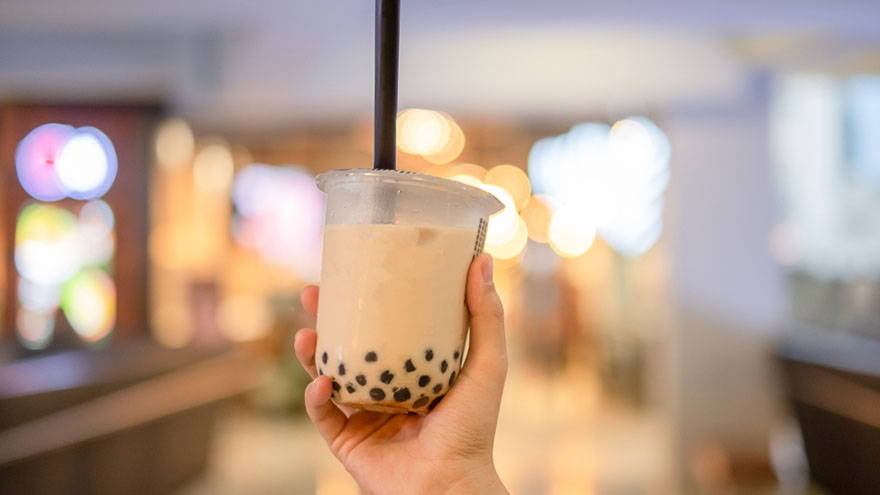 Tapioca Milk Tea
The biggest food trend in Japan this year, especially among young people, is tapioca milk tea: sweetened milk tea served with tapioca, which are chewy balls made from cassava root, all drunk through an extra-wide straw. Tapioca's chewiness is somewhere along the lines of mochi, so perhaps that's why it appealing many Japanese people. Also called "bubble tea," "boba," or "pearls," the drink first appeared in Taiwan in the 1980s, but tapioca truly took off in Japan only this year. Shops have been popping up across major cities, and people are willing to line up for hours to get their fix.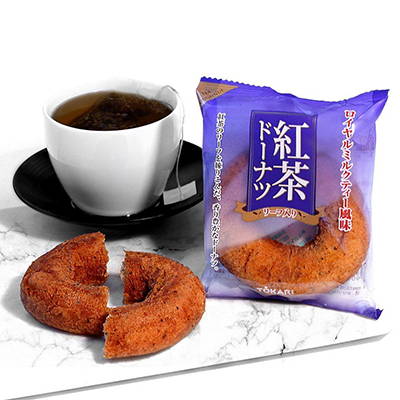 Hojicha Kit Kats
You may know matcha, but how much do you know about hojicha? Hojicha is a variety of green tea that is slowly roasted over charcoal, resulting in a nutty flavor that some people even describe as caramelly. The tea is an earthy brown color, with a more mellow flavor that is easy to drink.
The distinct roasted flavor and scent of hojicha is preserved in the hojicha flavored Kit Kats. Japan is known for its countless Kit Kat flavors, and they actually have two varieties of hojicha Kit Kat, one of which, you can only get in Kyoto.

Basque Cheesecake Tarts
Does that cheesecake look burnt to you? Indeed, it is, but it's intentional! Originally from Basque, Spain, the blackened, caramelized tops of these cheesecakes hide a gooey, slightly undercooked layer. It's become a hit worldwide, including Japan, where its popularity has spawned the creation of many tarts and snack versions of the cake.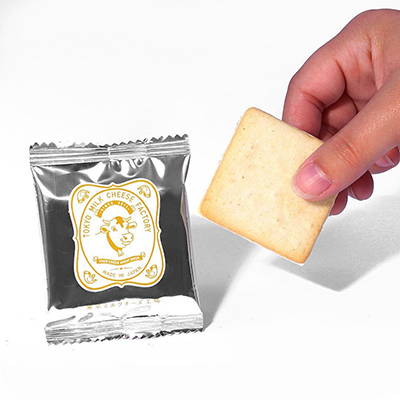 If the contrast of these cakes intrigue you, you're sure to enjoy Tokyo Milk Factory's Honey and Gorgonzola Cheese cookies, which are made with Spanish rosemary honey and a gorgonzola-infused white chocolate! The savory yet sweet flavors complement each other for a rich-tasting experience.
Pikachu Doughnuts
Pokemon Sword and Shield was released in November of this year, sweeping in fans of all ages, new and old. To celebrate, the chain Mister Donut released special Pikachu doughnuts! The adorable doughnut is a chocolate and banana flavor, and you can even get one with a decorative Pikachu tail sticking out!
Whoever first decided to combine banana and chocolate, kudos to them, because it's one of our favorite flavor combos, like in these chocolate banana langue de chat cookies. The highlight of these cookies is the banana sweet cream, which is sandwiched between two chocolate biscuits.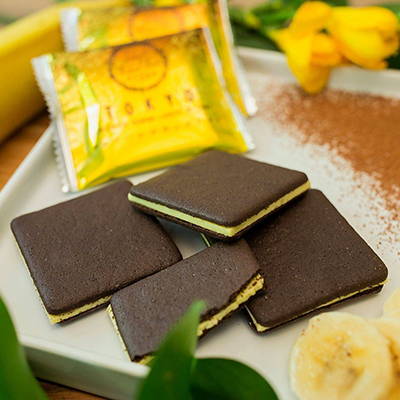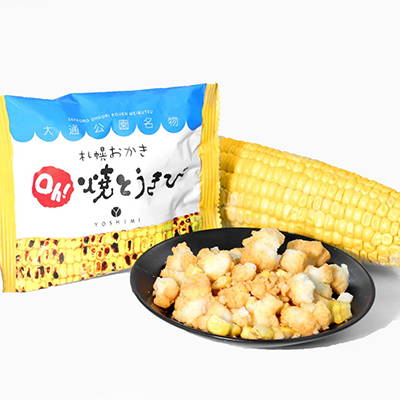 Sweet Corn
It's the middle of winter in Japan, and one way to stay warm is with a hot bowl of creamy corn soup! Some of the sweetest corn, such as toukibi corn, comes from Hokkaido, the northernmost island of Japan.
Okaki Oh! Yaki Toukibi crunchy mochi snacks come with real pieces of fried toukibi corn. The soy sauce flavoring in this snack enhances the sweetness for an addicting umami-rich experience.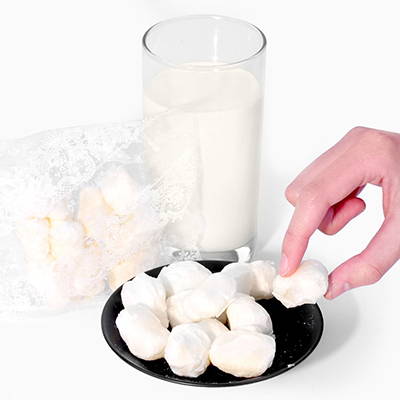 Hokkaido Cream Sweets
Besides corn, Hokkaido is also famous throughout Japan for its milk, which is known to be creamy and sweet. Thus, you will see Hokkaido milk added to many Japanese sweets! For a winter treat, check out these fluffy mochi puffs covered in a Hokkaido milk powder. The light and airy snack melts in your mouth, just like snow!
Want to stay on top of the hottest snacks in Japan? With Bokksu, you can! Treat yourself in 2020 and enjoy the yummiest Japanese snacks delivered straight to you.

---