Is a Japanese Snack Subscription Box Right for Me?
Subscription boxes are all the rage today, as the industry has seen exponential growth in the last several years. There are countless subscription box services available across the industry, ranging from cosmetics and grooming products to books and clothes. Food subscription boxes are also quite popular, and Bokksu was founded in 2016 to provide customers with delicious and authentic Japanese snacks. Read below to find out why Bokksu's Japanese snack subscription box service is right for you!
What Is Bokksu?
While there are many Japanese snack subscription services, there is only one Bokksu. For a flat rate, Bokksu subscribers receive a box of delicious and authentic Japanese snacks delivered straight to their doorstep.
We want each box to provide subscribers with a look into Japanese culture, of which cuisine is an important part. Different food flavors, colors, and preparations have certain meanings, and we want to make sure our customers know not only what they are eating but why they are eating it. That's why each monthly Bokksu box is curated with a specific theme in mind. These themes all encompass important Japanese cultural elements and highlight various seasons, cities or regions, holidays, traditions, and more.
For example, our January 2020 box featured snacks traditionally enjoyed on New Year's in Kanagawa. This region is just south of Tokyo and is an excellent place to celebrate the New Year by visiting various temples and shrines to pray for good fortune. Bokksu included predominantly red and gold snacks, as the colors red and gold symbolize good luck in Japanese culture.
All Bokksu subscribers receive the Seasons of Japan package as their first box. This is meant to serve as an introduction to not only Bokksu, but Japanese snacks and treats as a whole. This box features four different treats that are popular during each of the four seasons. When you bite into a snack from your first Bokksu box, you'll be transported to snowy Hokkaido in the winter or a beautiful springtime cherry blossom viewing party!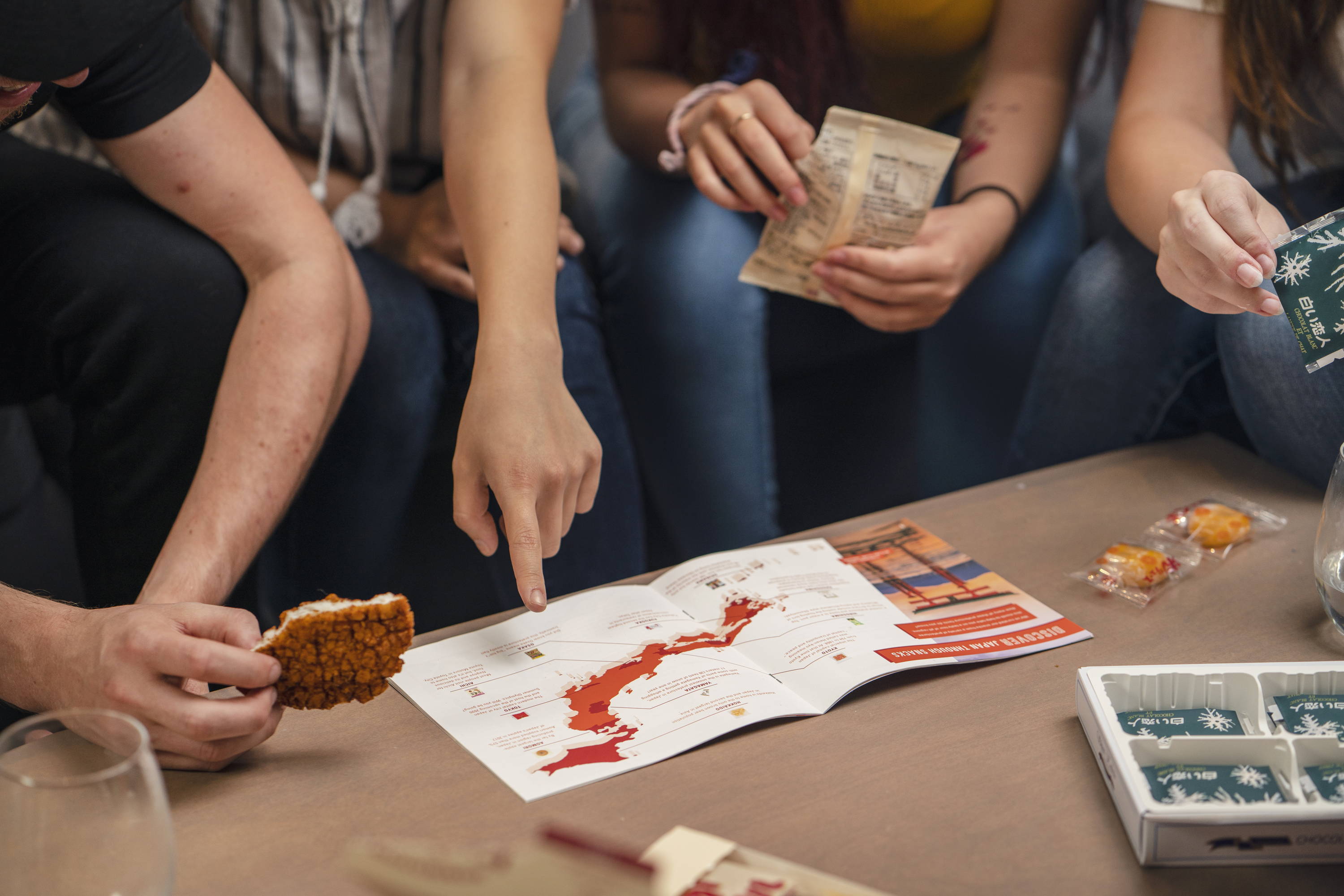 Why Should I Use Bokksu?
Bokksu offers customers unrivaled convenience, versatility, and affordability relative to other subscription box services. Customers can choose between Tasting and Classic boxes when registering for a subscription. The main differences between the two are price and size, as the Tasting box has 10-14 snacks while the Classic box has 20-25. The exact number of snacks per box varies from month to month, and each box also comes with a complimentary tea pairing and 20+ page guide detailing the boxes contents.
Bokksu is all about the customer. That's why we offer different subscription lengths and payment plans to meet the needs of all subscribers. The most popular choice is a three-month subscription, where the Tasting box costs $25.99 while the Classic box costs $39.99. There are also one, six, and twelve-month subscription plans available. Subscriptions are automatically renewed, but we allow customers to pause, change, or cancel their plan whenever they please.
We also recognize our customers' dedication through Bokksu Rewards. Customers are automatically signed up for our rewards program when subscribing to Bokksu, and the more they spend, the more they save! Rewards include financial savings and a free Classic, Tasting, or Bento box from Bokksu.
Bokksu also helps introduce subscribers to new flavors and treats that they may not normally have tried. Since each box features different snacks, customers are exposed to a variety of treats over time. If you really like something from a certain box and want to order more, just head over to the Bokksu Boutique! Some Bokksu snacks are exclusive to certain products, but we have many different Japanese snacks and treats that are featured across different boxes. From mochi to matcha, we have it all! We even sell Japanese flavors of the classic Kit Kat candy bar!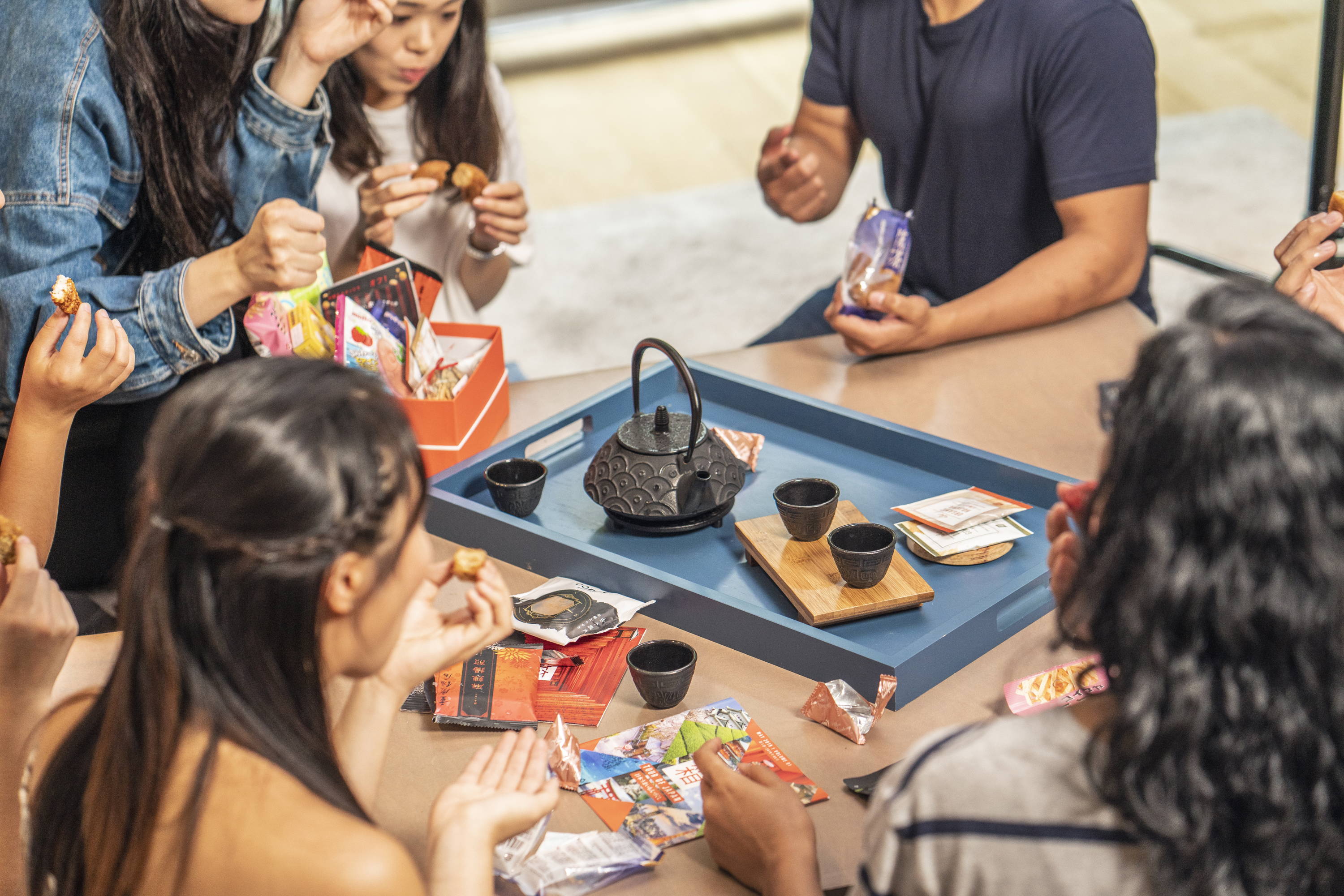 Sign Up Today!
What are you waiting for? Sign up for Bokksu today! It's very easy to sign up, and you'll have your first box on your doorstep in no time! Simply click this link, select a package and payment plan, fill out the necessary shipping and billing info, and you're done! For any other questions concerning Bokksu, please refer to our FAQ page or contact us directly. We're here to help answer any questions you may have about your snack subscription gift!
---