Introducing Monthly Sushi Bokksu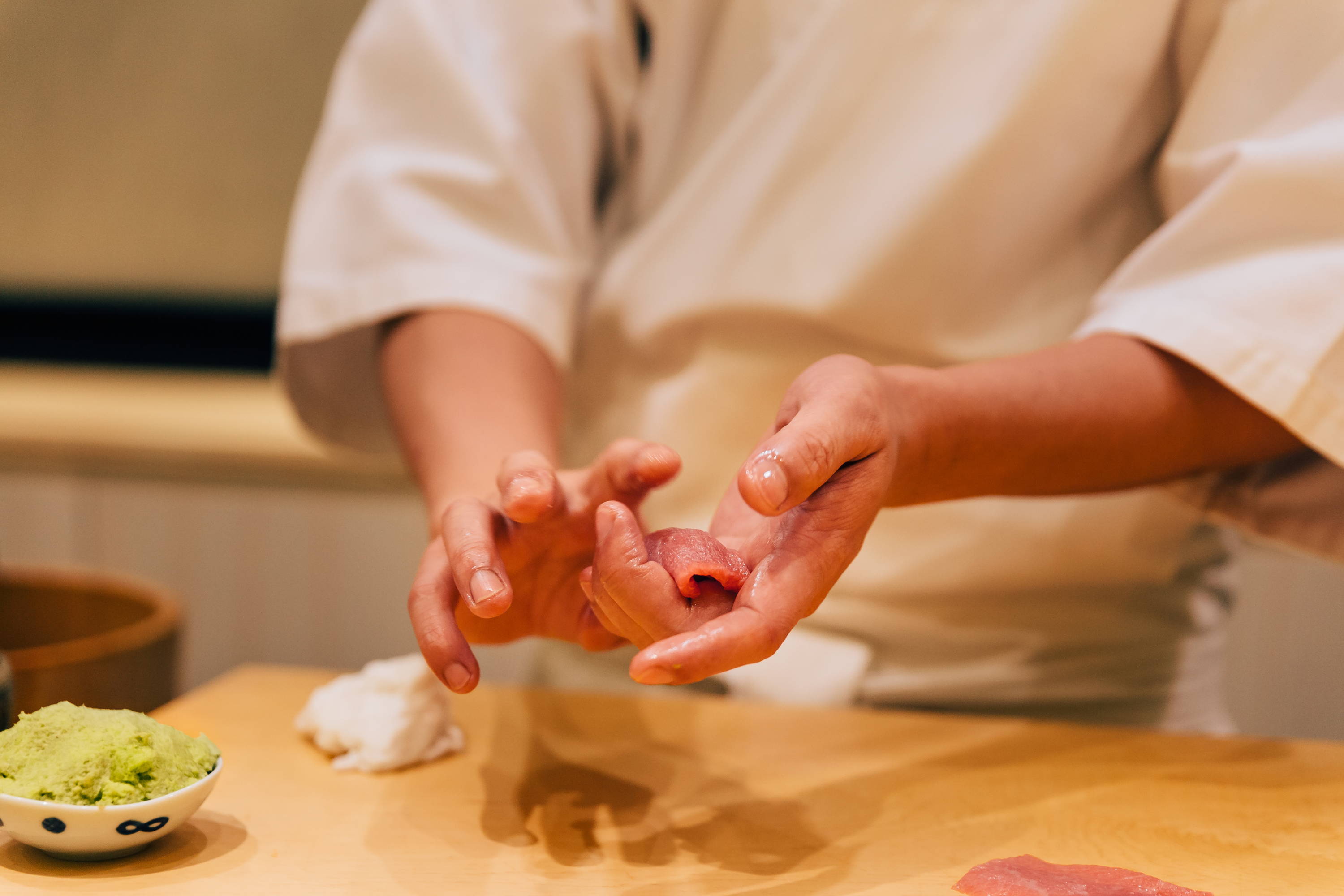 Coming this month, Sushi Omakase Bokksu! Starting today, April 1, Sushi Omakase Bokksu is coming to your doorstep! From Hokkaido uni and Hokkaido crab to Oma tuna, you'll be able to experience authentic Japanese sushi made with premium regional specialties every month. And this will be shipped worldwide directly from Japan with no extra shipping fee. You can't believe it? Here is how we are going to make this work!
We are going to collaborate with Korewa Usoda, the executive chef of the omakase restaurant Sushi Uso in Tokyo, to gather only the finest seafood in Japan. Then, Japan Post, which we have built a good relationship with, will ship your Sushi Omakase Bokksu to your house. Don't worry! Japan Post will handle your Bokksu following the Perishable Cargo Regulations established by IATA, that is the worldwide standard for handling perishable items.
Tasting Bokksu will contain 14 nigiri for $149.99 and Classic Bokksu will contain 14 nigiri as well as 4 maki rolls (otoro, saba, uni and kani) for $199.99. All boxes will come with our popular Organic Genmaicha for you to enjoy with your sushi, White Strawberry for dessert and a fun cultural theme 20+ Page Culture Guide Magazine that details a little bit of Japanese sushi culture and each sushi's origin and its Japanese name. You will experience this too-good-to-be-true Bokksu in our classic orange box starting at the end of this month. Only a limited number of boxes will be available every month, so hurry up and make sure to subscribe!
*Please reach out to joudan@bokksu.com for dietary restrictions and sign up information.
*For some countries such as the U.S, sashimi will be frozen and thawed due to food restriction policy of the country.
Happy April Fool's!
But you can still enjoy authentic Japanese treats at home with us! :)

---