Travel Japan: 9 Romantic Spots to Find Love
Japan is a beautiful country, making it a popular destination for romantic trips. Couples young and old travel from all over the world to spend special occasions in Japan, since it's home to many locations perfect for a honeymoon, anniversary, or couples' vacation. Here we've picked 9 places we think make a perfect date spot, and gave current subscribers a sneak peek in their Be My Valentine Bokksu Culture Guide 😉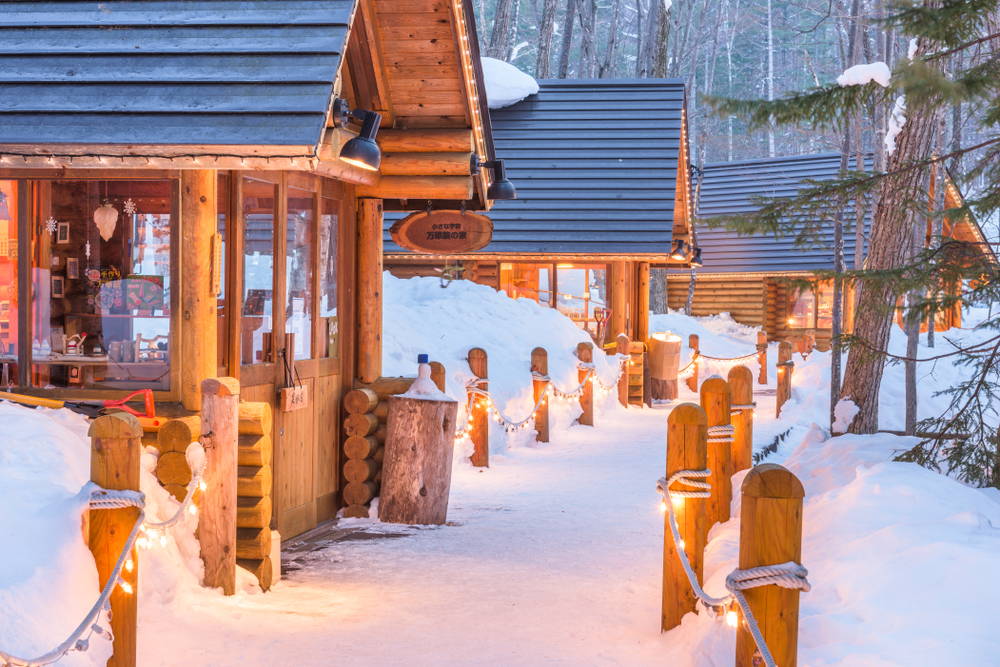 Ningle Terrace, Hokkaido (credit: Sean Pavone / Shutterstock.com)
Ningle Terrace, Hokkaido
By the New Furano Prince Hotel in Hokkaido, Ningle Terrace is a uniquely whimsical spot where Shopping feels like a fantasy.
Located in the middle of a forest, couples can peruse shops that look like wooden cabins. What's more, after sunset, the cabins are set aglow as strings of lights line the walkways.
Ningle Terrace is magical year round, when the foliage is full and green or changing into autumn colors. Winter is also an especially nice time to visit, when all the cabins get blanketed in snow, making their glow feel even more warm and inviting.
Ginzan Onsen in the snow
Coté de la Poste Bar and Cafe, Yamagata Prefecture
For a more classic kind of romantic outing, couples can have a nice, sit-down date over some delicious drinks at the Coté de la Poste.
This petite coffee shop, located in Ginzan Onsen, is named after the orange post box nestled beside it. Coté de la Poste has a great ambiance, tasty desserts, a vast assortment of drinks—ranging from coffee and tea to beer and wine—and boasts an amazing view of the town bustling around it.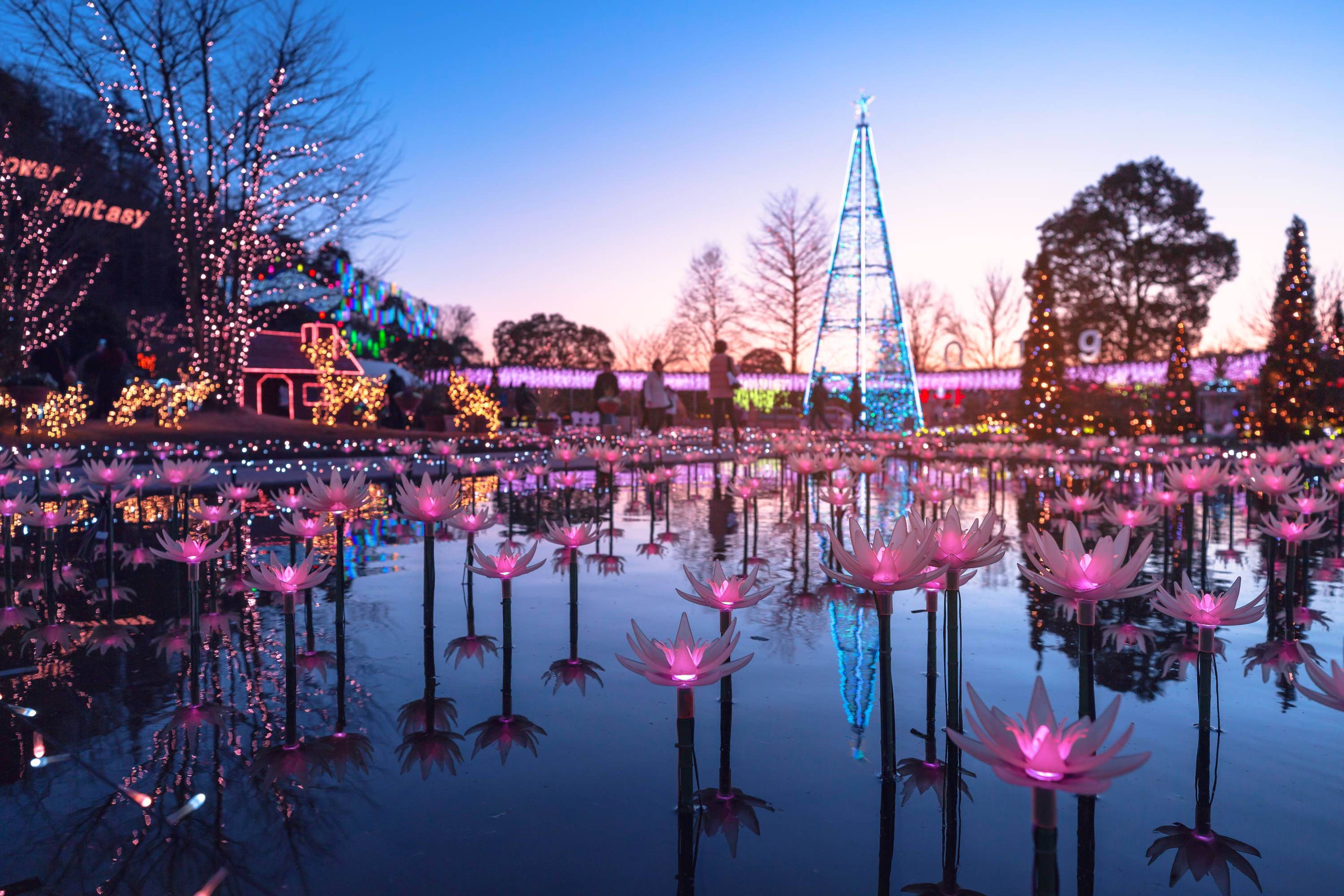 Ashikaga Flower Park, winter illuminations (Credit: Peera_stockfoto / Shutterstock.com)
Ashikaga Flower Park, Tochigi Prefecture
Located in the Tochigi Prefecture, this romantic date idea is a literal walk in the park, where couples can stroll hand-in-hand while taking in nature.
Ashikaga Flower Park is the perfect setting for couples to visit during any
season. Of course, the lush flower gardens are in bloom when the weather's warm, but a wintertime date is a great experience too, thanks to sparkling illuminations that set the garden aglow.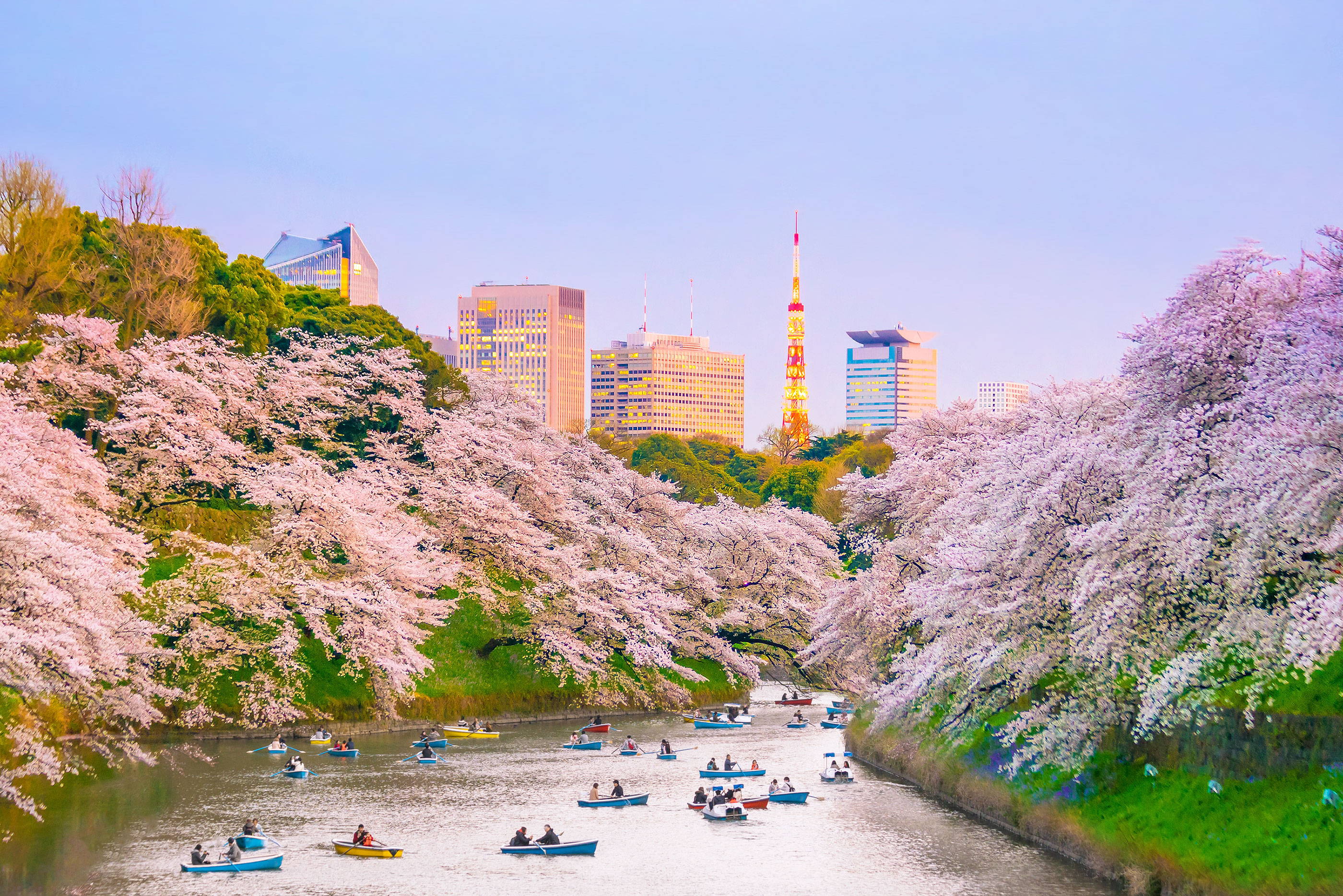 Ueno Park Sakura trees in bloom
Ueno Park, Tokyo
Couples looking for some true romance can visit Ueno Park in Tokyo.
The spring brings blooms of lovely cherry blossoms, and taking a paddle boat ride will surround you and your significant other in natural beauty as cherry blossoms sway in the branches overhead and reflect in the water below. It's the perfect spot for expressing some intimate feelings or popping an important question.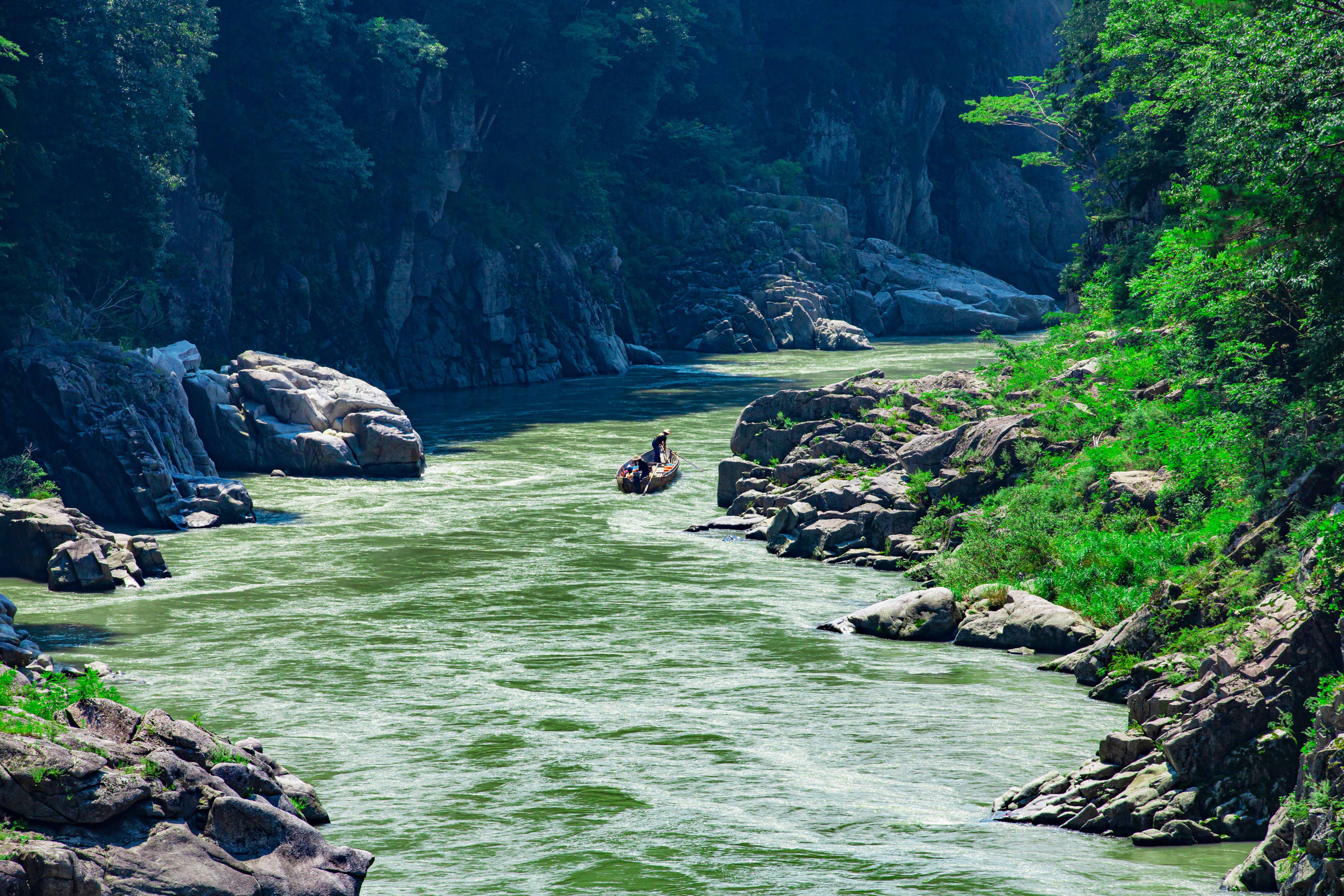 Tenryu River Sightseeing Boat
Tenryu River, Nagano Prefecture
Adventures couples can enjoy a boat ride down the Tenryu River, Japan's ninth longest river.
A gorgeous outing regardless of the season, couples riding the Tenryu River are greeted by bright blue waters with lush foliage and interesting rock formations along the way on either side. Tours along the river can be a leisurely cruise or a speedy ride on downriver rapids.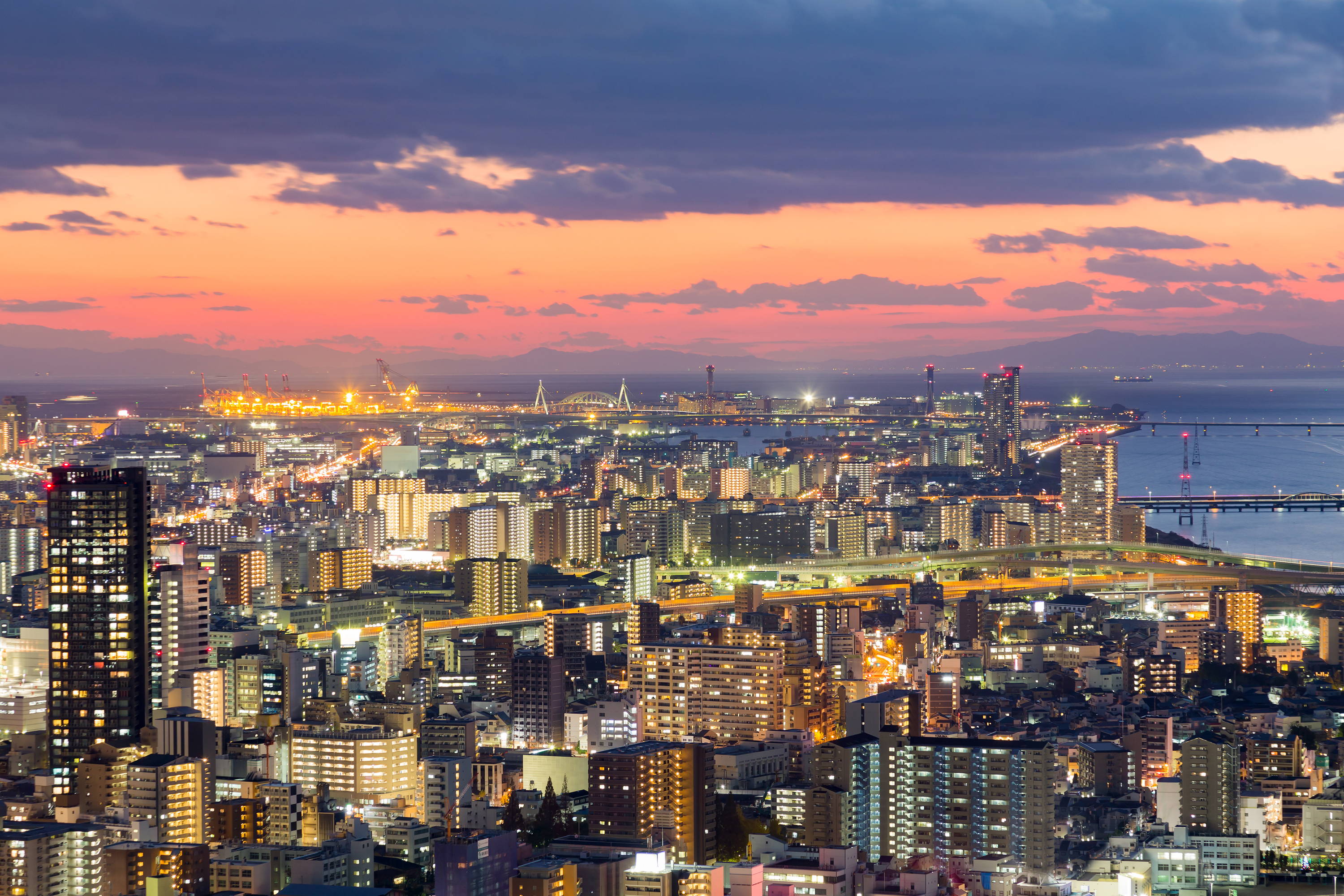 View from Umeda Sky Building
Umeda Sky Building, Osaka
Couples seeking a spectacular view should look no further than the Umeda Sky Building in Osaka.
One of the most recognizable landmarks in Japan, this skyscraper is 173 meters (or over 560 feet) tall and is actually made of two buildings connected by the "Floating Garden Observatory" on the 39th floor.
After marveling over the city, couples can have a meal at the Showa Period-themed restaurant in the basement.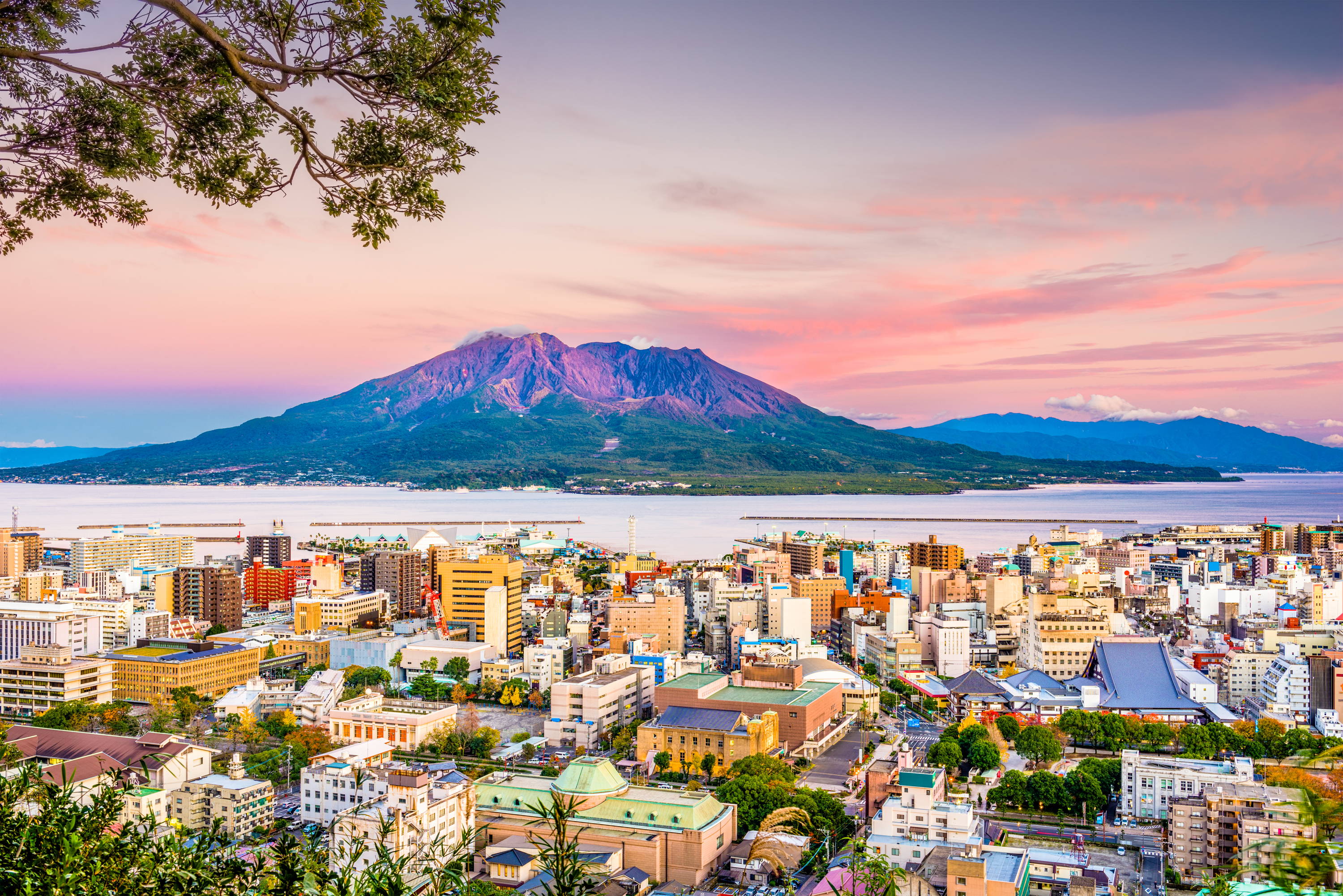 Sakurajima, Japan as seen from the coast of Kagoshima
Sakurajima, Kagoshima Prefecture
What could be more steamy than Sakurajima, Japan's most active volcano? With a stream of smoke constantly flowing from its mouth, it's not uncommon for small eruptions to occur, often several times a day.
Located right by Kagoshima, the capital and most southern city of Kagoshima Prefecture, Sakurajima is renowned as an icon. Natural hot springs, foot baths, and hiking trails surround Sakurajima, and ferries can take couples for an exciting closer look.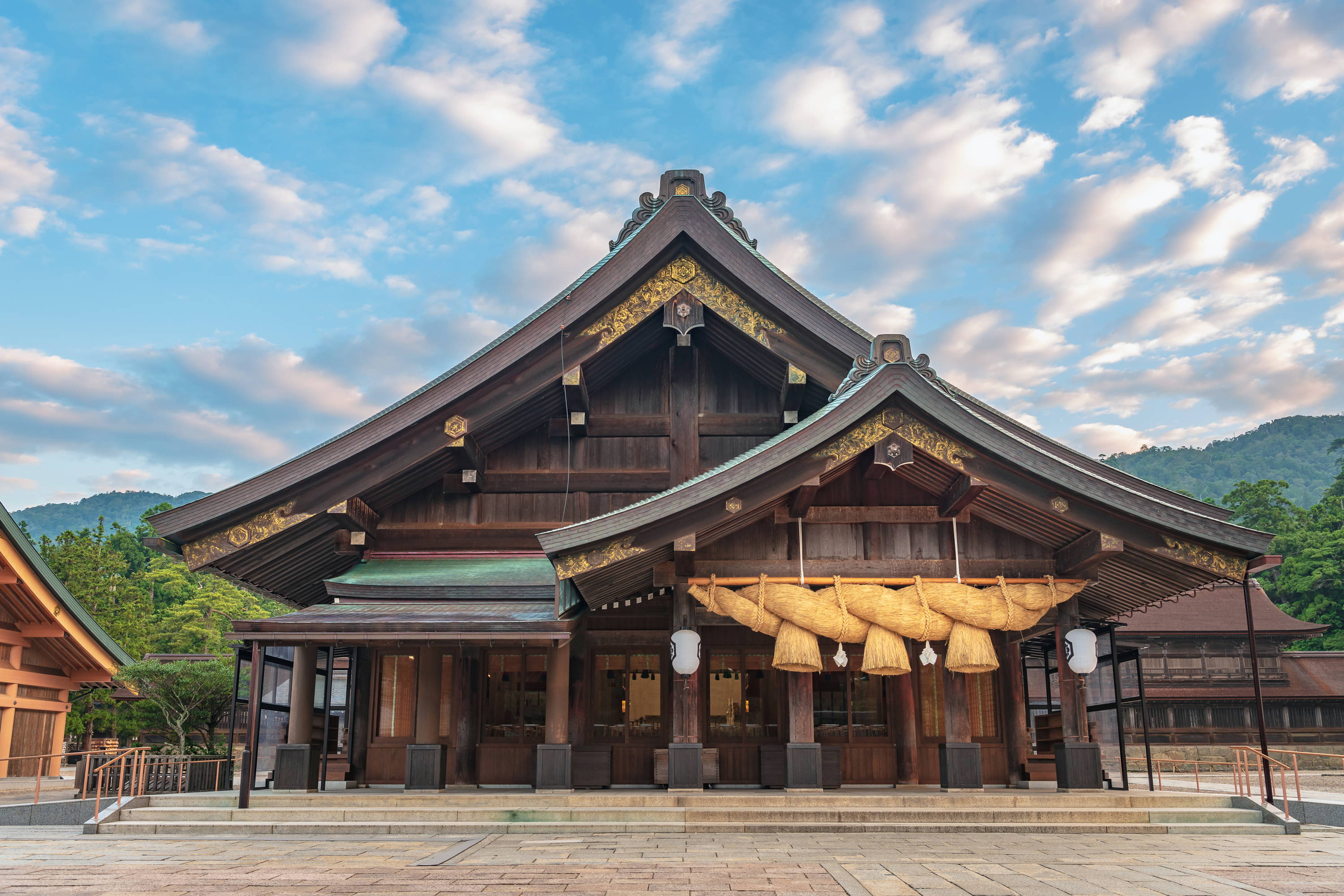 Izumo Taisha Worship Hall
Izumo Taisha, Shimane Prefecture
One of the oldest, tallest, and most important shrines in all of Japan, Izumo Taisha is also a great spot for a date, especially if you're in a committed relationship.
Located in the city of Izumo, this shrine celebrates the deity of good relationships and marriage. The street leading up to the shrine is lined with restaurants and stores, perfect for getting a bite to eat and/or picking up a souvenir. With its detailed architecture, bronze tori gate, and iconic pine trees, Izumo Taisha is a romantic sight to behold. Head there with your significant other and pray for a long healthy and happy relationship.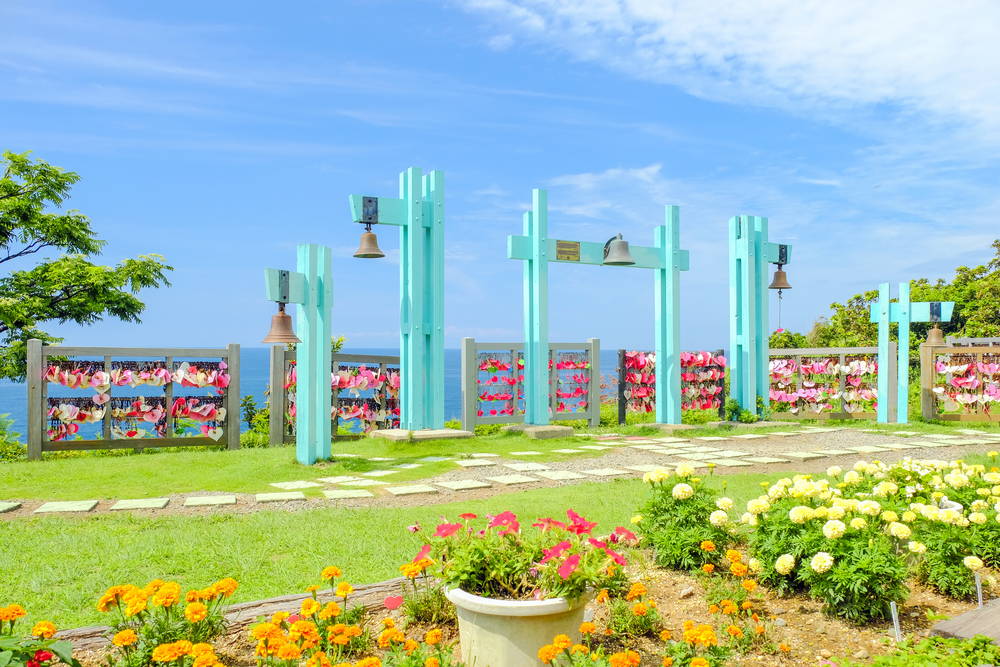 The bells at Koibito Misaki, Kashiwazaki, Niigata
Koibito Misaki, Niigata Prefecture
Koibito Misaki, also know as Lover's Point or Lover's Cape, is a romantic spot for nature-loving couples. Located along the west coast of Kashiwazaki, Koibito Misaki is known for its breathtaking views. Legend has it that a young woman drowned one night on her walk along the cliffs from Sado island to Kashiwazaki to meet her lover. When he discovered this, he killed himself to be with her. Now the spot commemorates their love with the "Love Bells." Many stories tell of couples coming to reaffirm their love by ringing this special bell.
When it comes to defining romance, no two couples are the same. Some prefer a calming nature walk or to dine at a nice restaurant, while others look for an adventure or the chance to see something new. Thankfully, Japan's many romantic destinations offer something for everyone.
Which spot do you think is the most romantic? Have you spent a romantic occasion in Japan? We'd love to hear all about it, so tell us in the comments below!

---