How to Make Strawberry Anmitsu
There are so many Japanese desserts I like, and today, I am here to share one of my favorites with you. Anmitsu is a traditional Japanese dessert that dates back to the Meiji period (1868 - 1912). It is a bowl of transparent agar jelly served with dango, red bean paste (anko), and seasonal fruit. So I tried making my own summer fruit interpretation of anmitsu with strawberries.
Actually, I did not choose strawberries randomly. Strawberries are one of the most popular fruits in Japan. They are so popular that they fill every bakery with desserts made out of them, but there are also about 300 types of strawberry in Japan. All of them are very fragrant, sweet and juicy. One of our most popular Bokksu snacks also uses Japanese strawberries harvested from a local farm in Nagano, Japan.

One memorable dessert I had in Japan was strawberry daifuku in Fukuoka. It was mochi filled with white bean paste (shiro anko) and strawberry. White bean paste did not overpower the sweetness of strawberry, and they made a really good balance. So I made this daifuku into anmitsu!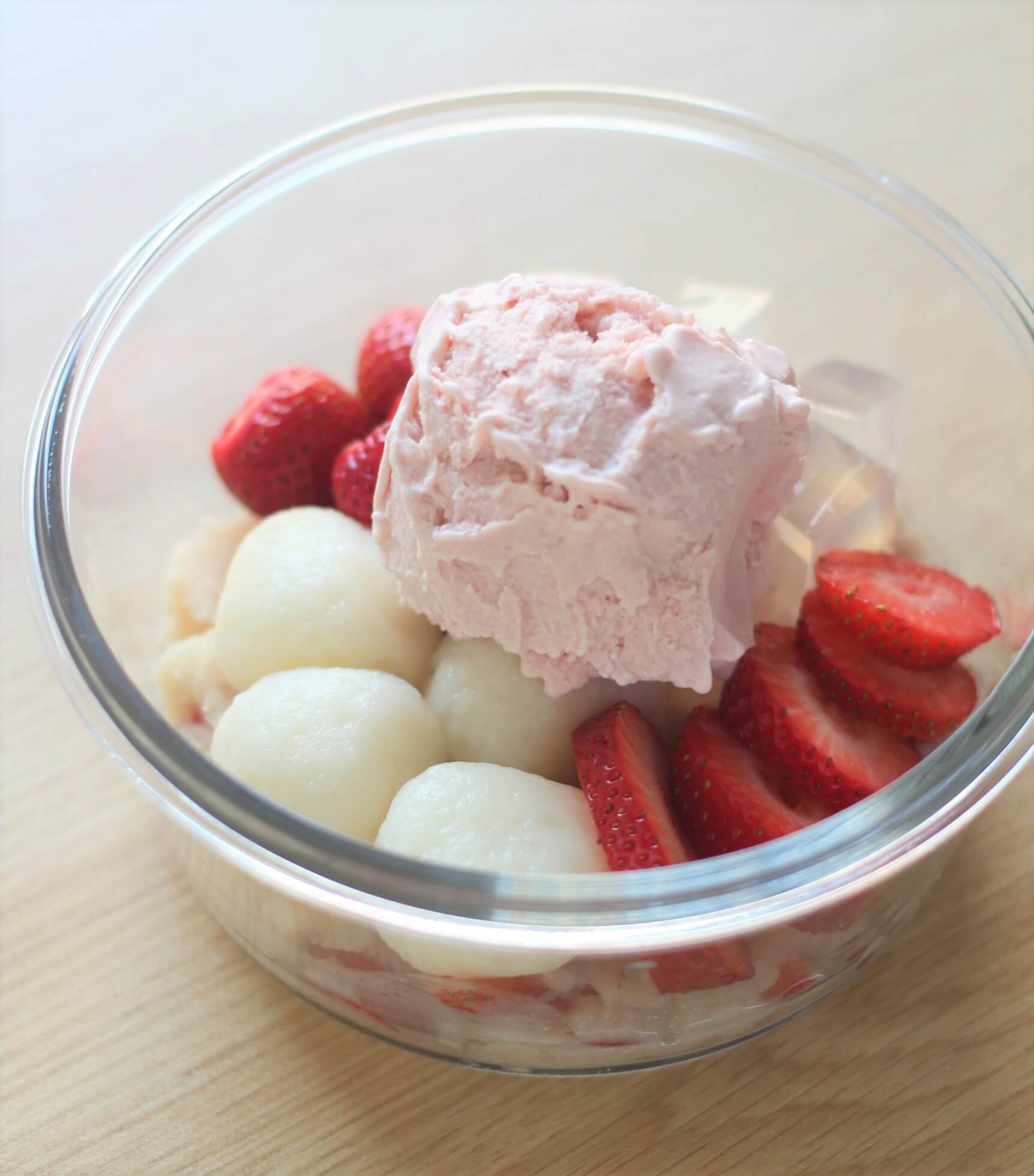 This fruity and chewy anmitsu topped with strawberry ice cream will make it easier for you to go through these hot summer days. But remember, anmitsu is flexible! While I love this recipe, you can make your own version by changing white bean paste for red bean paste, switching out the toppings, or even flavoring your dango to make it yours.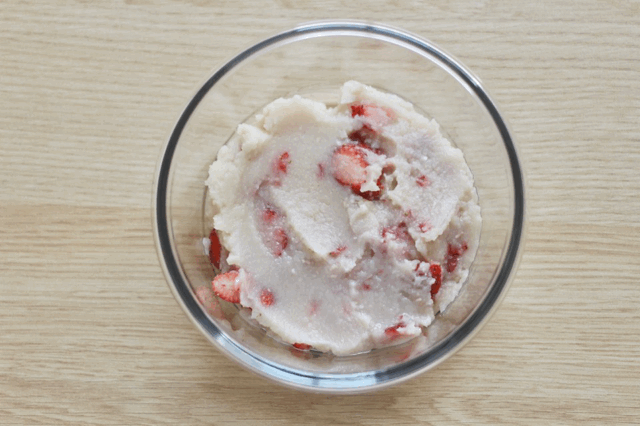 Strawberry Anmitsu
Makes one bowl of anmitsu
7-8 strawberries
1 cup white bean paste (shiroan)*
½ cup agar agar jelly*
Dango*
Strawberry ice cream
*Recipes below
1. Dice 3 strawberries and mix them with white bean paste.
2. Spread the strawberry white bean paste into a serving bowl. Top the paste with agar jelly, dango and strawberry. Finish with one scoop of strawberry ice cream.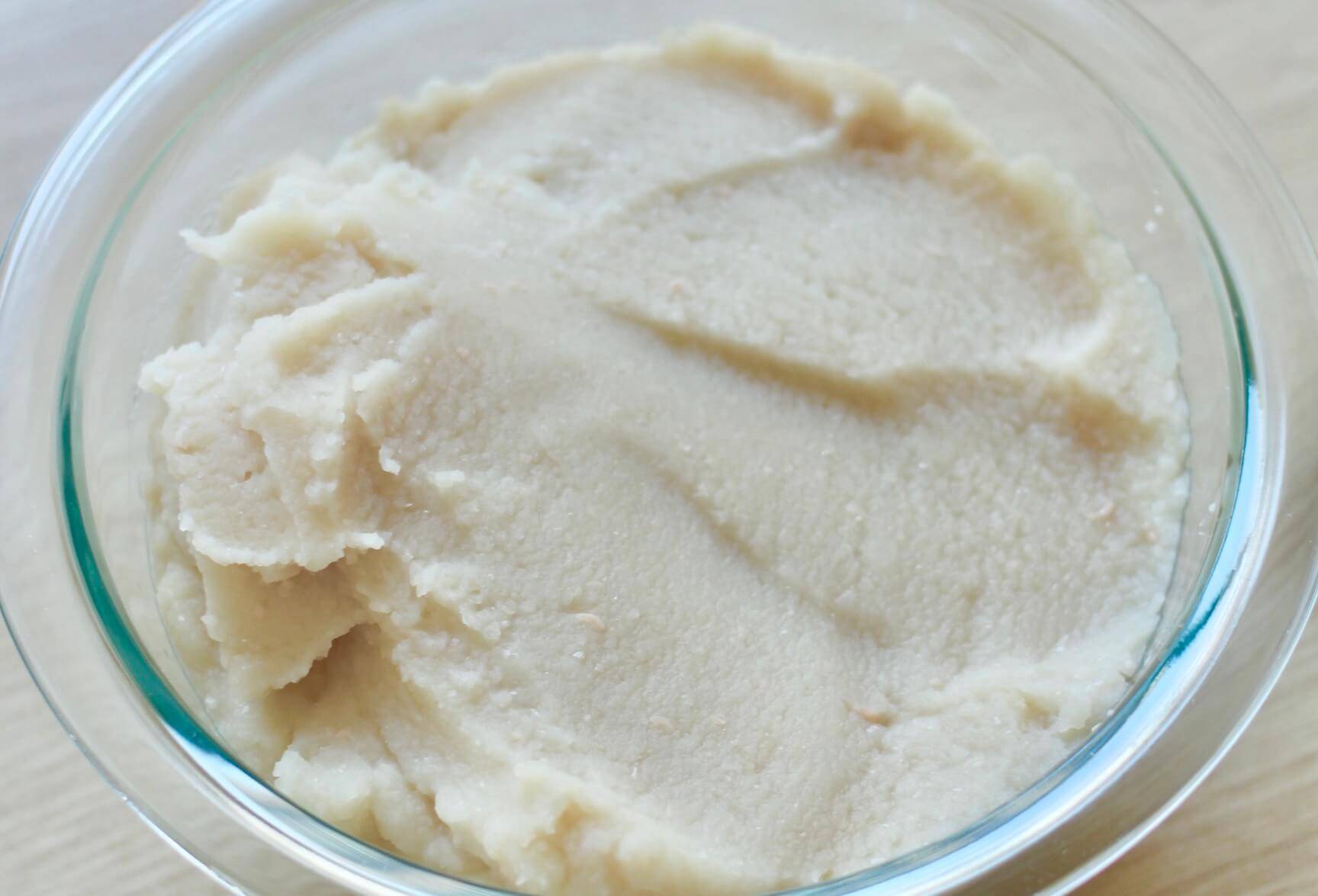 White Bean Paste
Makes about 3 cups
8oz navy beans
¼ cup sugar
Pinch of salt (optional)
1. Soak navy beans in water overnight (about 8hrs).
2. Peel off the skin.
3. Pour the beans into a medium size pot and pour just enough cold water to cover them. Bring to a boil, drain off. Pour the same amount of water and the beans into the pot again and boil for about 2 hours until beans are easily crushed when pressed with fingers. Add more water as needed so water covers the beans completely throughout the process.
4. Press the beans through a strainer using a wooden spoon. Add water to the beans whenever the beans in the strainer seem dry to help push through the strainer.
5. Pour the mashed beans and sugar into a small saucepan over medium heat. As the sugar melts, things will become more liquidy. Stir constantly so that the bottom does not burn. Cook the paste until all liquid is reduced down and it holds its shape when you move it around with a wooden spoon. Remove from the heat. You can make anmitsu, daifuku, wagashi and substitute red bean paste any time using this paste! You can also freeze the paste up to 2-3 months in the freezer.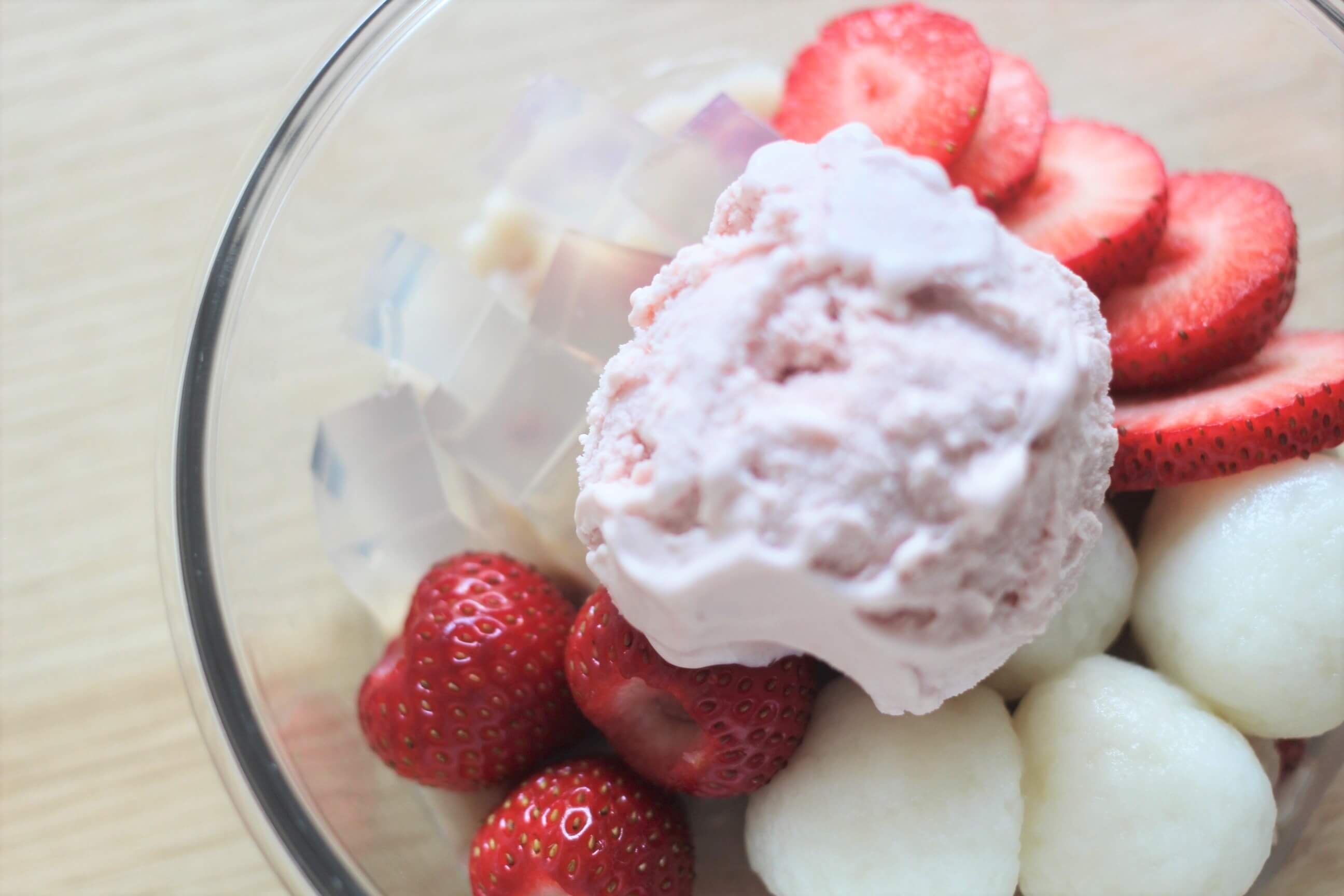 Agar Agar Jelly
Makes one 5 x 5 jelly
8.4 oz water
1 tsp agar agar powder
1 Tbsp sugar
1. Bring water and agar agar powder to boil in a small saucepan. Boil until agar agar is completely melted.
2. Add in one tablespoon of sugar and boil until dissolved. Remove from heat and pour into a small square pan. Cool down until the mixture sets into a firm jelly.
3. Cut agar agar jelly into desired size.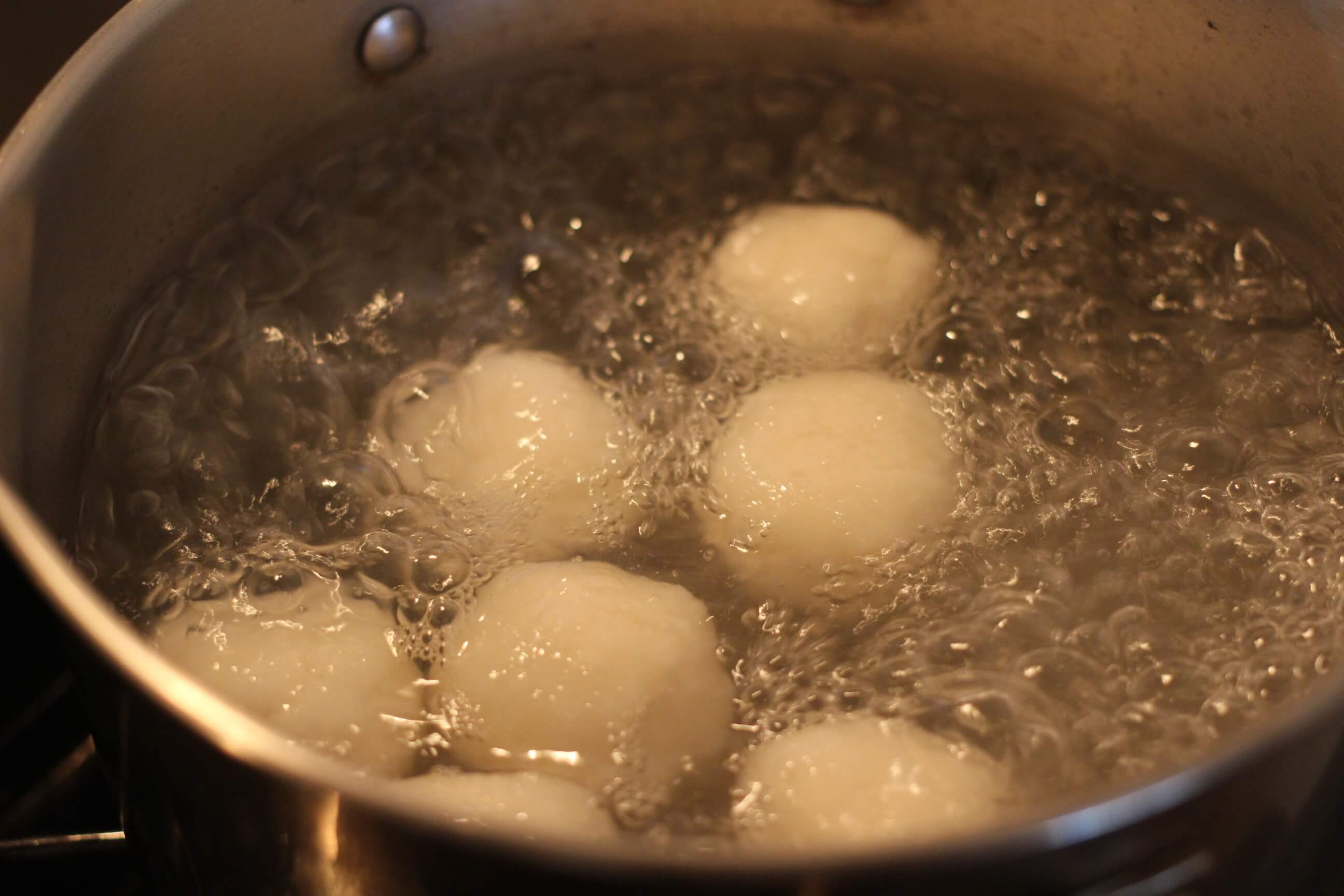 Dango
Makes 7-9 dango
2.4 oz mochiko (glutinous rice flour)
2.2 oz water
Optional sugar or flavorings
1. Mix in mochiko and water in a small bowl until it all comes together into one ball.
2. Divide the dough into 7-9 round balls.
3. Boil them in water. When they float onto the surface of water, cook them 2-3 more minutes.
4. Cool them in an ice water bath. Drain water out when they are completely cooled down.
Share your version on our Facebook group page, Bokksu Unboxed!

---