Snow Festivals of Hokkaido
There's nothing that gets us quite in the mood for winter like a good winter festival! Mark your calendars to visit any of these famous festivals and see just how many ways you can savor the season in Japan!
All across Japan, people are getting into the holiday spirit by celebrating the snow and ice by building fantastical structures, having snowball fights, and enjoying hot foods to warm up the soul at yuki matsuri (snow festivals). Just stop by one and you'll see why these events are so enchanting, attracting hundreds of thousands not only across Japan to celebrate, as well as capturing the hearts of many overseas and drawing more and more participants each year.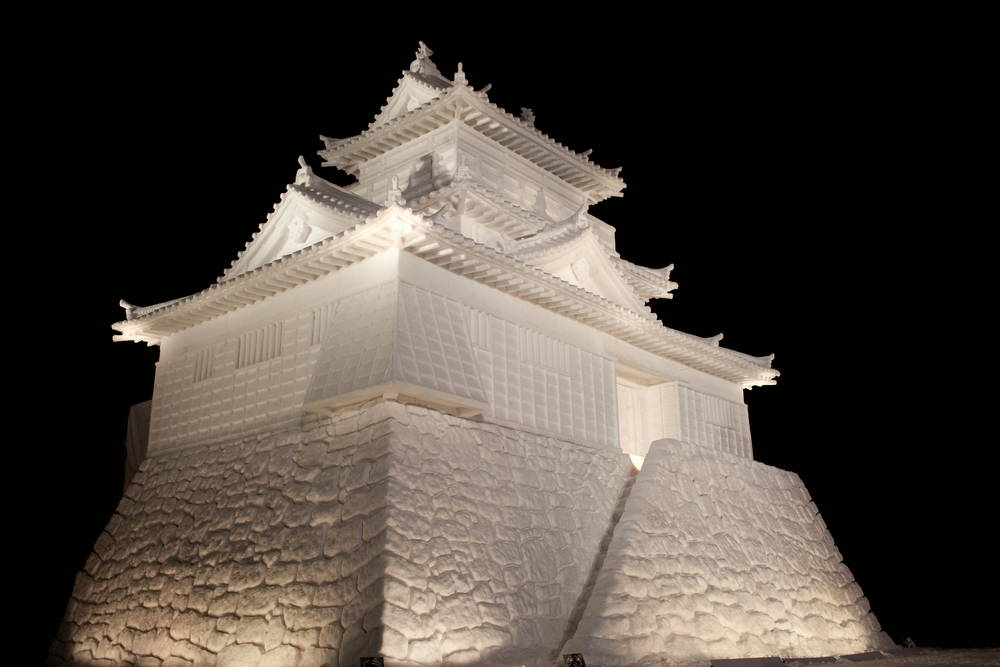 Snow castle at Sapporo Snow Festival
Sapporo Snow Festival
When: February 4-11, 2020
Where: Odori Park, Tsudome, Susukino
What:
Started in 1950 as a one-day event, this beloved festival has blossomed into one of the most well-renowned Japanese snow festivals around the world, attracting roughly 2 million visitors from Japan and all over the world. Besides just snow and ice sculptures, you can find a plethora of activities like snow slides and foods like grilled corn to keep you warm. Who would've thought that a small snow building day by several ambitious schoolchildren after one particularly heavy blizzard could grow to something so exciting for years to come!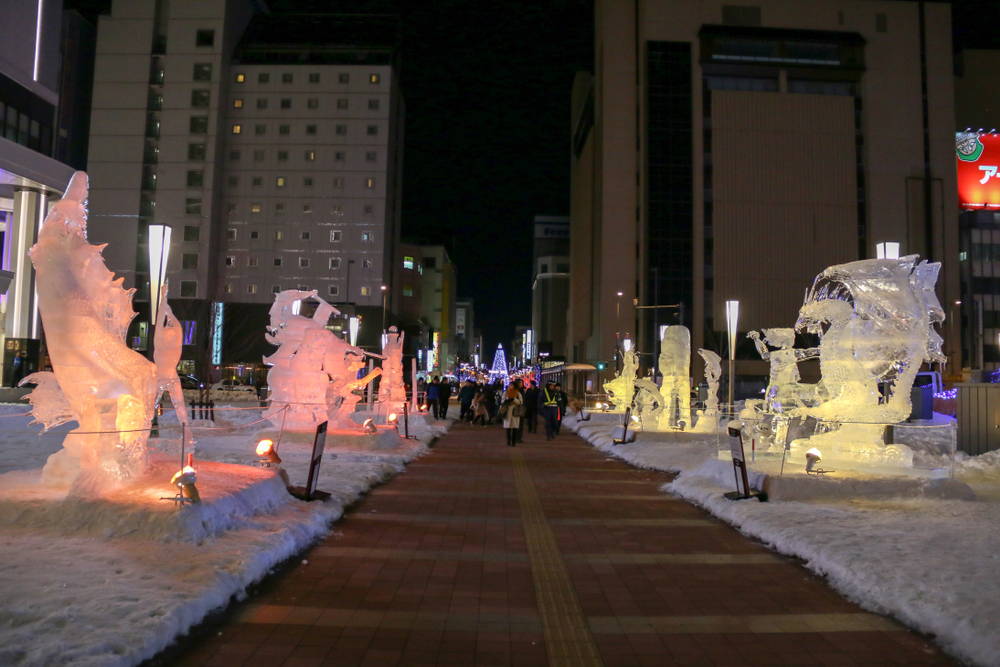 Credit: Neptunestock / Shutterstock.com
Asahikawa Winter Ice Festival
When: February 6-11, 2020
Where: Asahibashi Site
What:
Here's a bit of a smaller winter festival if you aren't about the hustle and bustle of the Sapporo Snow Festival. Take a walk to see everyone's hard work, amounting to more than 100 different snow sculptures with characters from popular superheroes to beloved athletes. Asahikawa itself is known for the Asahikawa Ramen Village where you can stop by and get a hearty bowl of ramen before continuing your tour around the snow festival.
Winter illumination at Otaru Canal, Hokkaido, Japan
Otaru Snow Light Path
When: February 8-16, 2020
Where: Otaru City
What:
This festival lasts nine days, making it the longest of the three yuki matsuri featured here. You'll have plenty of time to get your butt on over and see all the glorious lights shining and shimmering along the snowy path. Beyond the ice sculptures and snow art created in the other two popular festivals, the Otaru Snow Light Path features lanterns, candles, and other illumination to glisten on the snow sculptures that can be found around the city. A bit more romantic by the lighting, allow the gorgeous floating lights to guide you around.

---