Four of Our Favorite Seafood-Flavored Japanese Snacks
Seafood has been a vital element of Japanese cuisine for millenia, as there has always been an abundance of delicious seafood available in surrounding bodies of water, such as the Pacific Ocean, Sea of Japan, and East China Sea. Today, these enticing flavors of the sea can be found in almost any type of food ... even delicious snacks from Bokksu! Read below to learn about some of our favorite fish-flavored Japanese snacks.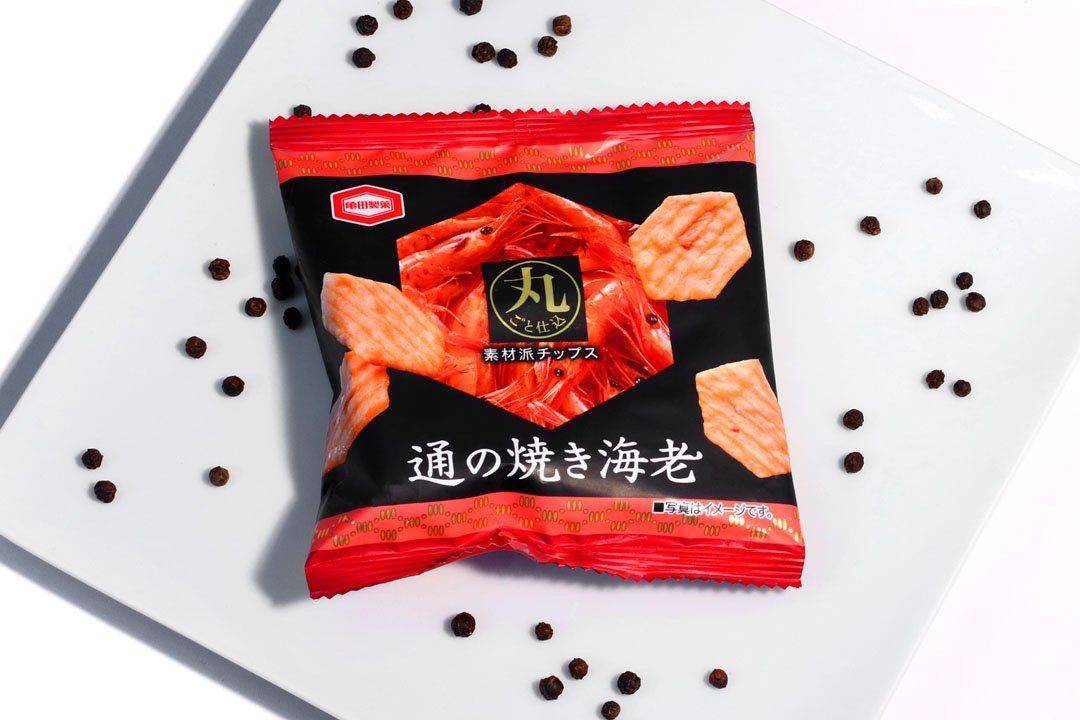 Shrimp Chips  
Shrimp chips are one of our favorite fish-flavored Japanese snacks. Each crispy morsel is packed with a ton of shrimp flavor, making it a delicious and satisfying snack. These chips are very popular in Japan's Niigata Prefecture and they are often enjoyed during springtime flower viewings. For even more crunch, you'll want to try our selection of ebi crunch chips. Ebi means "shrimp" in Japanese and our ebi crunch crackers infuse rice crackers and peanuts with black pepper, curry powder, and garam masala seasonings to pack quite the punch.
Seaweed Tempura
Seaweed serves many purposes in Japanese cuisine. It is primarily used to wrap sushi and onigiri, but can also be eaten plain or used as a garnish. But that's not all ... seaweed can also be used to flavor delicious snacks! Seaweed tempura is one of our favorite oceanic-themed snacks as each snack is battered and fried to create a delicious, crispy, and savory snack.
Blue cheese seaweed tempura combines two delicious flavors of blue cheese and seaweed to create one crispy chip that can be enjoyed anytime! Our setouchi sudachi citrus-flavored seaweed tempura is another great savory snack that you won't want to miss out on. Sudachi is a small citrus fruit native to the Seto Inland Sea region by Hiroshima, and it is often used to make ponzu sauce. The bitter sudachi and bold seaweed flavorings will leave your mouth watering!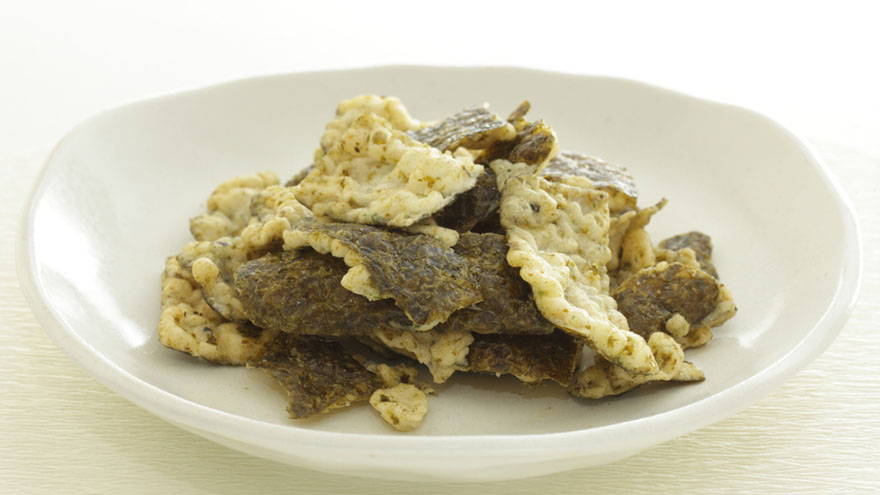 Uni Rice Crackers
Uni, or sea urchin, is another seafood flavor often used in Japanese snacks. Packed full of umami flavor, uni is both savory and buttery without being overwhelmingly fishy. If you're new to uni, then you're going to want to try our uni rice crackers! These fried crackers use the common uni and soy sauce pairing to create a delicious snack. It has been featured in two of our previous boxes and is available for individual purchase.
Takoyaki
Takoyaki originated in Osaka and quickly became a staple of Japanese street food cuisine. Balls of octopus are coated in a flour-based batter and then deep-fried to perfection. They are often served with takoyaki sauce but can be enjoyed in a variety of different ways. People often use mayonnaise and vegetable garnishes to enhance their takoyaki's flavor. As one of the country's most popular street foods, it's influence has been felt in Japanese snacking as well.
Bokksu has featured takoyaki tei corn puffs in several previous boxes and also sells them for individual purchase. These corn puffs replicate the delicious sweet and savory takoyaki flavor that people know and love throughout the world!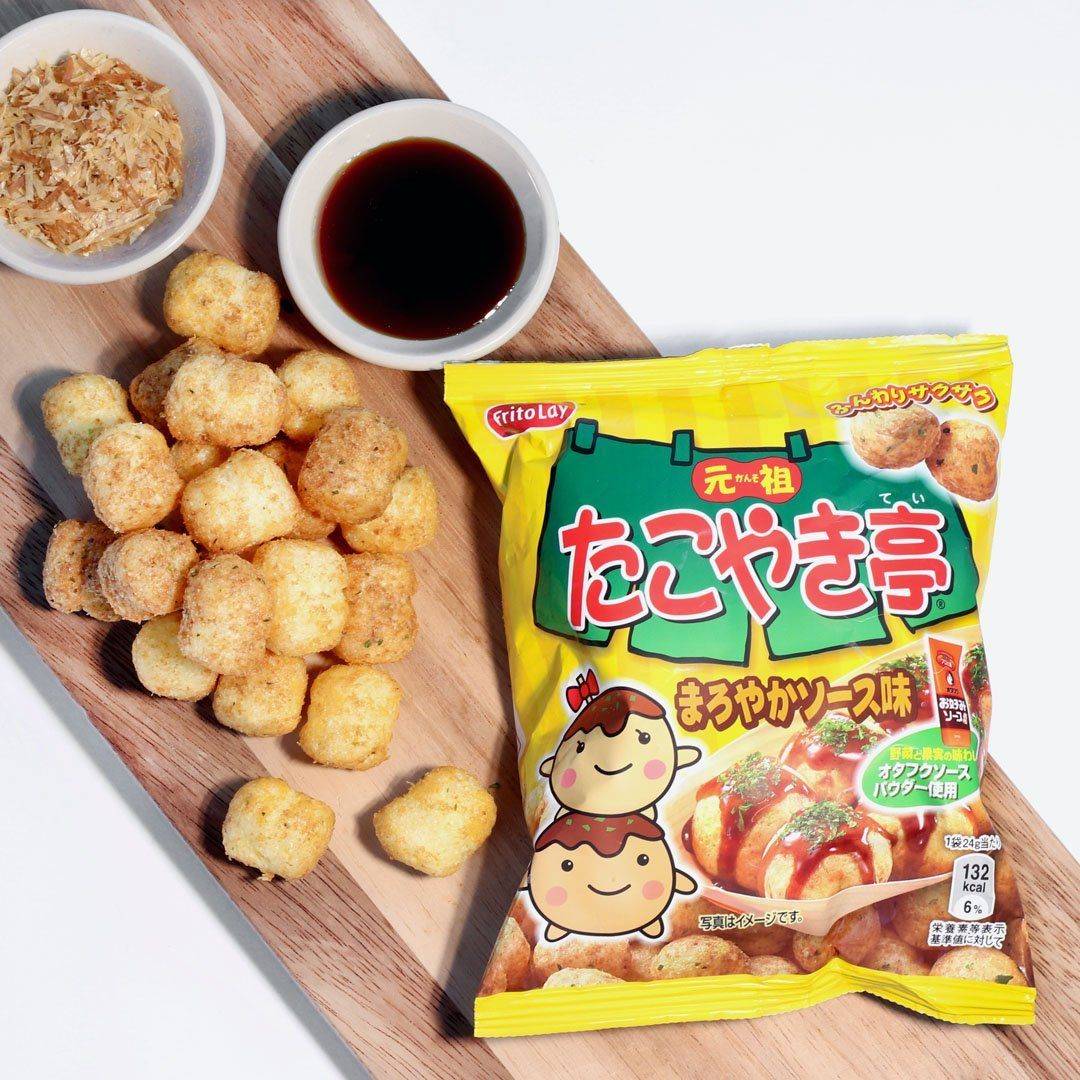 Snacks inspired by the sea are prevalent throughout Japanese cuisine, and many of them are available for purchase at Bokksu! Subscribe to our subscription box service or order your own individual snack from our Bokksu Boutique today!

---