Iconic Japanese Snacks from Hokkaido
Hokkaido is the second largest and northernmost island of Japan. It's known for natural wonders like the volcanic Mount Asahi (the namesake of Asahi Beer) and picturesque Shikotsu-Tōya National Park as well as its popular activities, like soaking in natural hot springs, viewing flower fields, and skiing or snowboarding.
Hokkaido is also famous for its miyagegashi, or souvenir snacks and sweets. It's traditional for people to bring back edible souvenirs to share with family, friends, and co-workers after a trip. Hokkaido's tasty regional souvenirs are unique to the prefecture and often feature special island-grown ingredients.
Whether you prefer your munchies sweet or savory, there's a Hokkaido miyagegashi for you. Read on to discover some of our favorite iconic Japanese snacks and sweets straight from Hokkaido.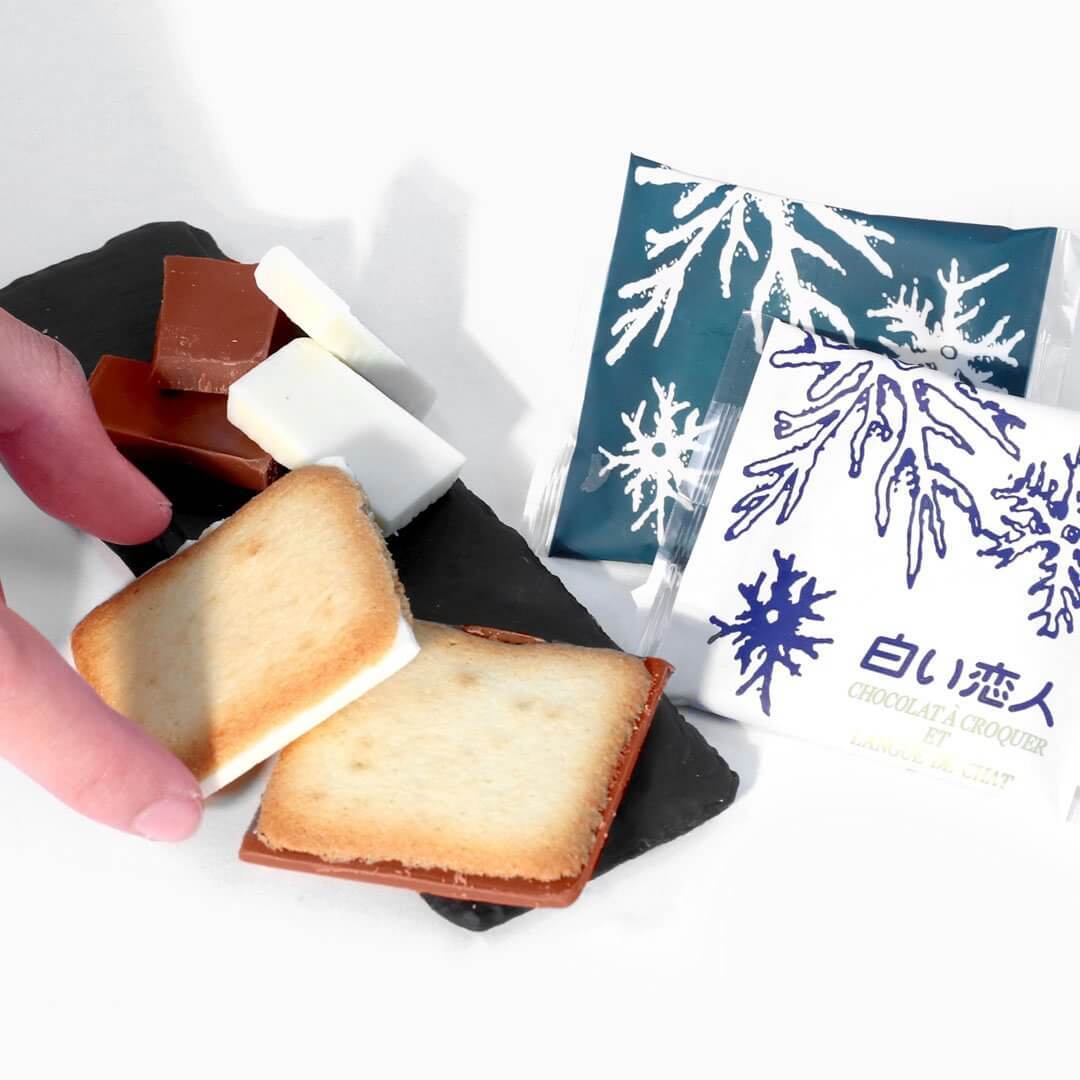 Shiroi Koibito
Shiroi Koibito are square, European-style sandwich cookies featuring two buttery, biscuit-like cookies encasing a smooth chocolate filling. The Shiroi Koibito cookie fillings come in white, milk, and dark chocolate varieties, but white chocolate is arguably the most popular.
Winters in Hokkaido are cold and snowy, and so the cookie's pale color is supposed to be reminiscent of Hokkaido's wintry landscapes. There's also a picture of Mt. Rishiri on the Shiroi Koibito cookie box.
This sweet Hokkaido treat is great on its own, during any season, or with a warm cup of tea.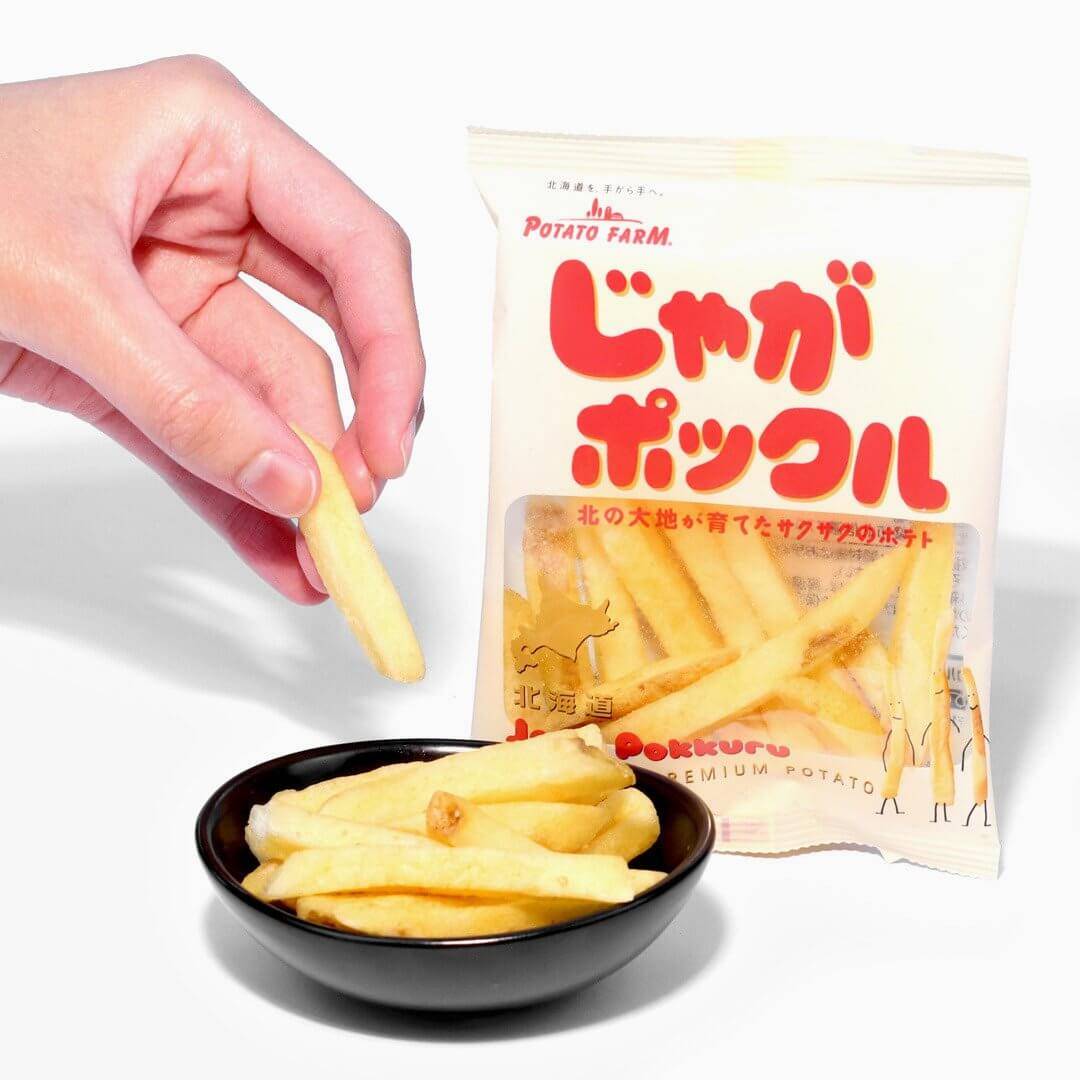 Jaga Pokkuru
Jaga Pokkuru look like French fries, but this savory Japanese snack is light, crispy, and much crunchier than your average fry.
Jaga Pokkuru are made from Hokkaido-grown potatoes before being flavored with roasted salt that's distilled from the waters of the coastal Saroma Lagoon, also known as Lake Saroma. The resulting snack tastes salty, slightly buttery, and of course potato-y!
This snack is just as crave-able as French fries, but you can feel good knowing Jaga Pokkuru are made from real sliced potatoes, as you'll still see bits of potato skin on them.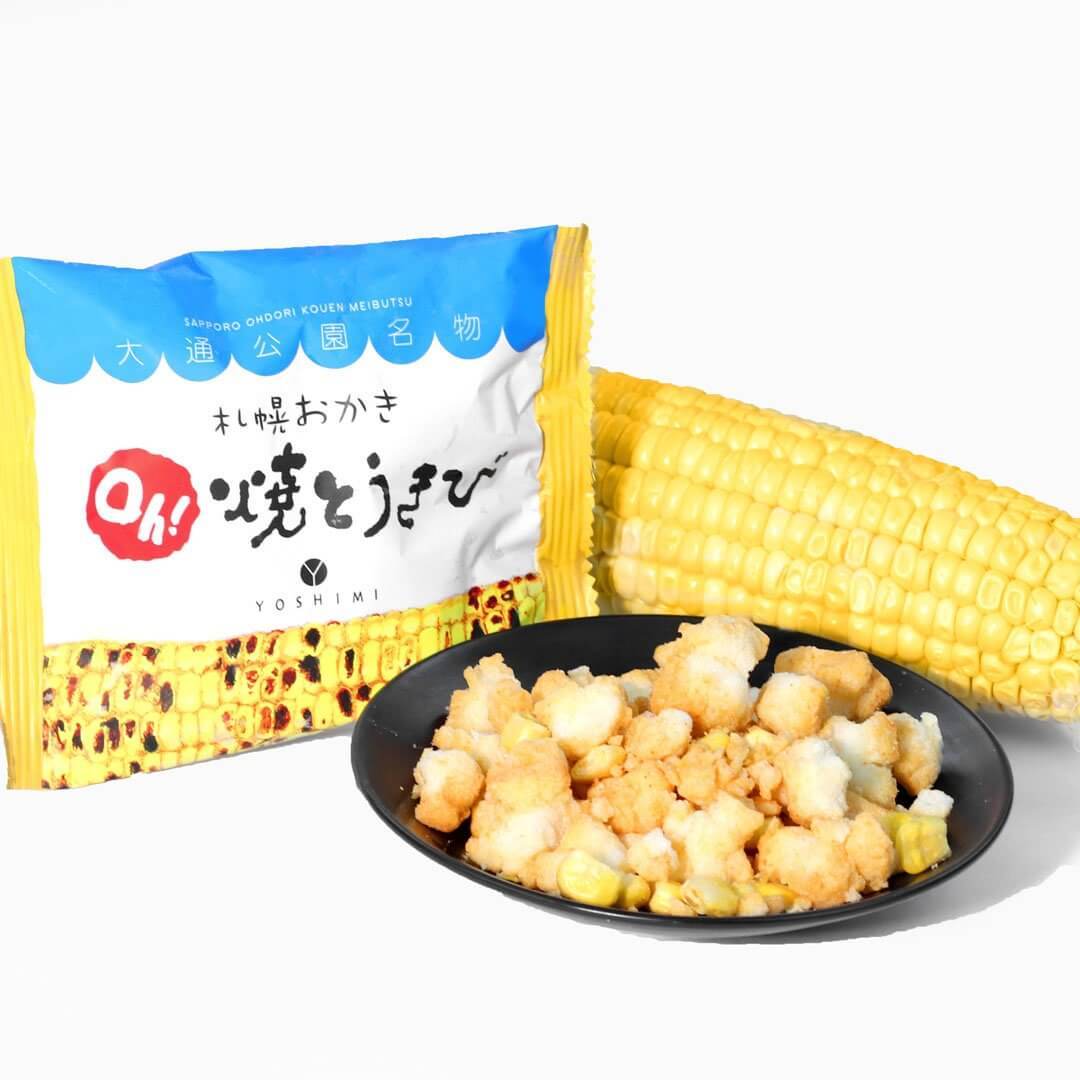 Oh! Yaki Tokibi
Oh! Yaki Tokibi comes from Hokkaido's capital city, Sapporo. Though it looks a bit like popcorn, this souvenir snack is made from puffs of crispy rice crackers. In your bag of Oh! Yaki Tokibi you'll also find real kernels of sweet corn, which are balanced with a pinch of savory soy sauce flavor.
This snack is inspired by the fresh, local corn on the cob that's sold at Odori Park, located at the heart of Sapporo. This sweet corn is available at food stalls where the corn is boiled and/or grilled right in front of you and covered with delicious butter shoyu (soy sauce) glaze.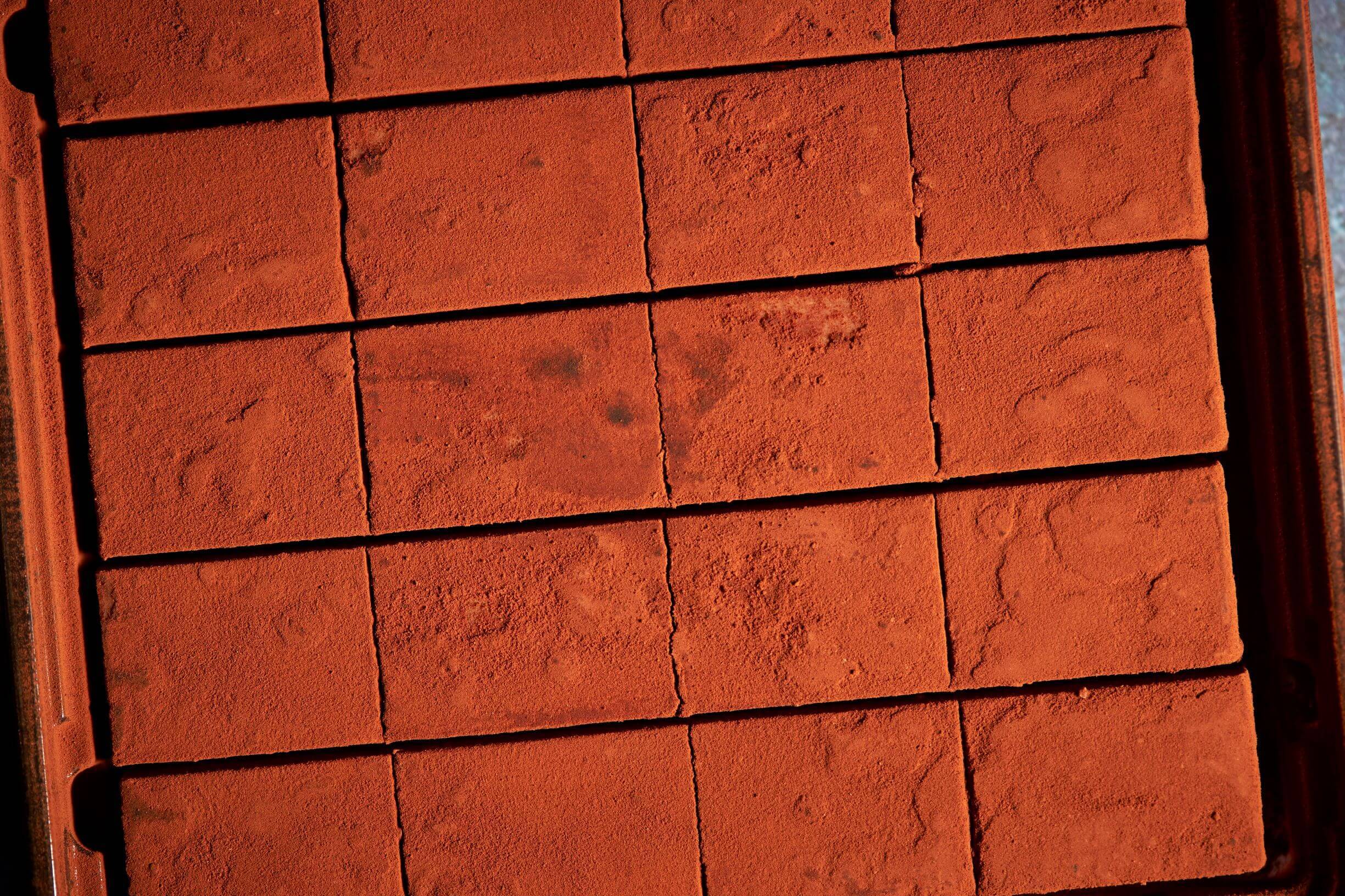 Royce Chocolate
Chocolate-lovers will like this sweet Hokkaido snack that also originates from Sapporo. Royce Chocolate produces many types of treats, from melt-in-your-mouth Nama ("fresh") chocolates made with cocoa and cream to chocolate wafers and smooth bar chocolates.
Royce chocolates come in a variety of flavors, including milk, bitter, and white chocolate as well as matcha green tea and champagne-flavored chocolates. The bar chocolates range from nutty to fruity, while the decadent Nama chocolates may feature hints of liquor.
If you're a fan of sweet and salty treats, Royce also makes munch-able "Potatochip" Chocolates.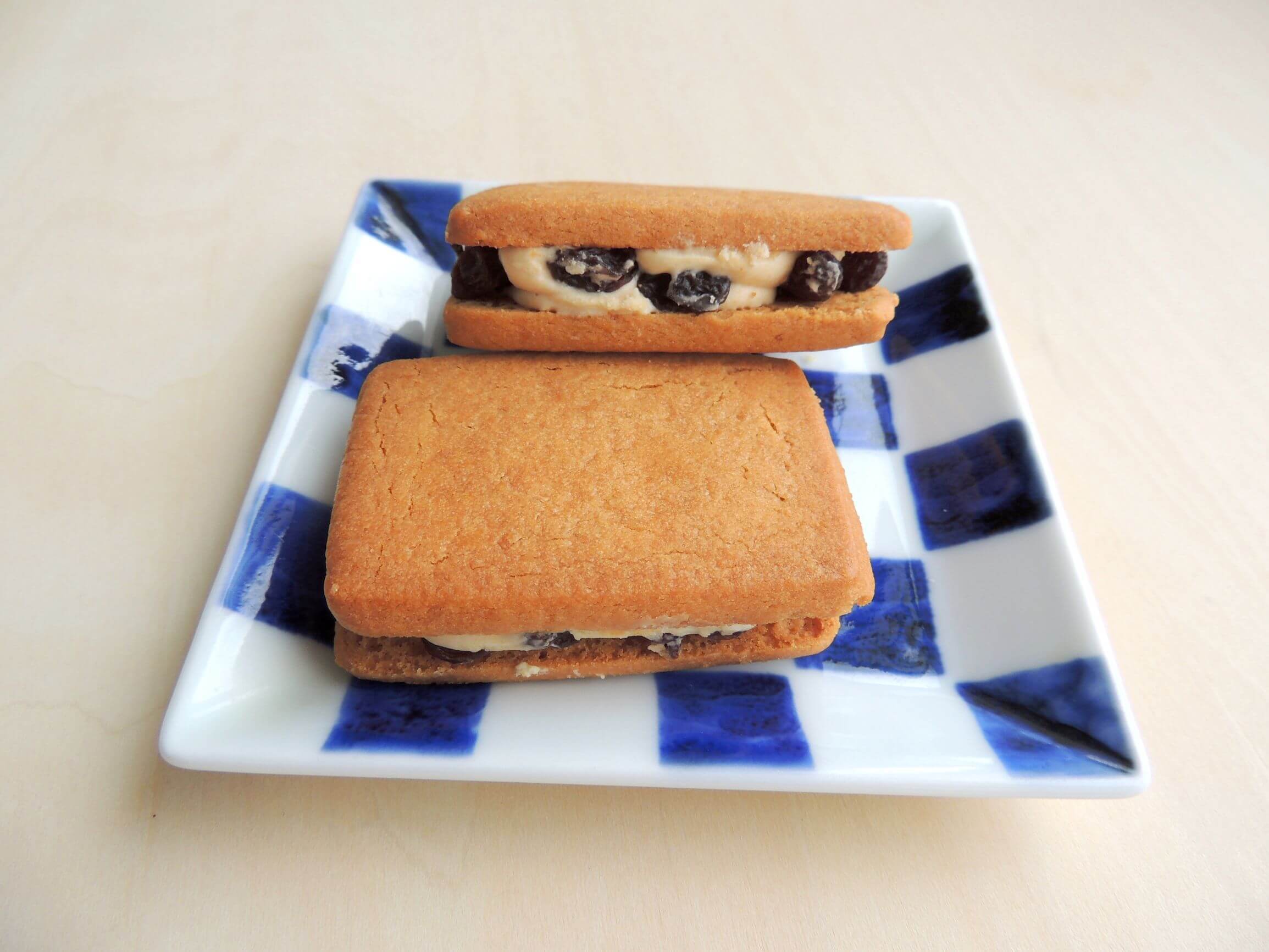 Butter Sandwich Cookie by Rokkatei
Rokkatei released their famous Marusei Butter Sandwich cookie in 1977. The treat was inspired by "Marusei Butter" which was the first butter ever made in Tokachi, a sub-prefecture of Hokkaido.
Hokkaido is a great environment for dairy farming, and so Hokkaido butter is used to make the cookie filling, along with cream, white chocolate, and raisins. This rich, creamy filling is sandwiched between two crispy, slightly sweet biscuit cookies.
Hokkaido is home to many regional souvenirs. From cookies and chocolate to savory snacks, there are tons of tasty miyagegashi visitors can take home with them—though it might be hard to share!
---