How to Make Japanese Melonpan
One of my favorite things to do in Japan is visit lots of bakeries. Not only will you see jiggly Japanese souffle cheesecake and shortcake topped with sweet Japanese fruits such as melon and strawberries, but you can also try kashipan!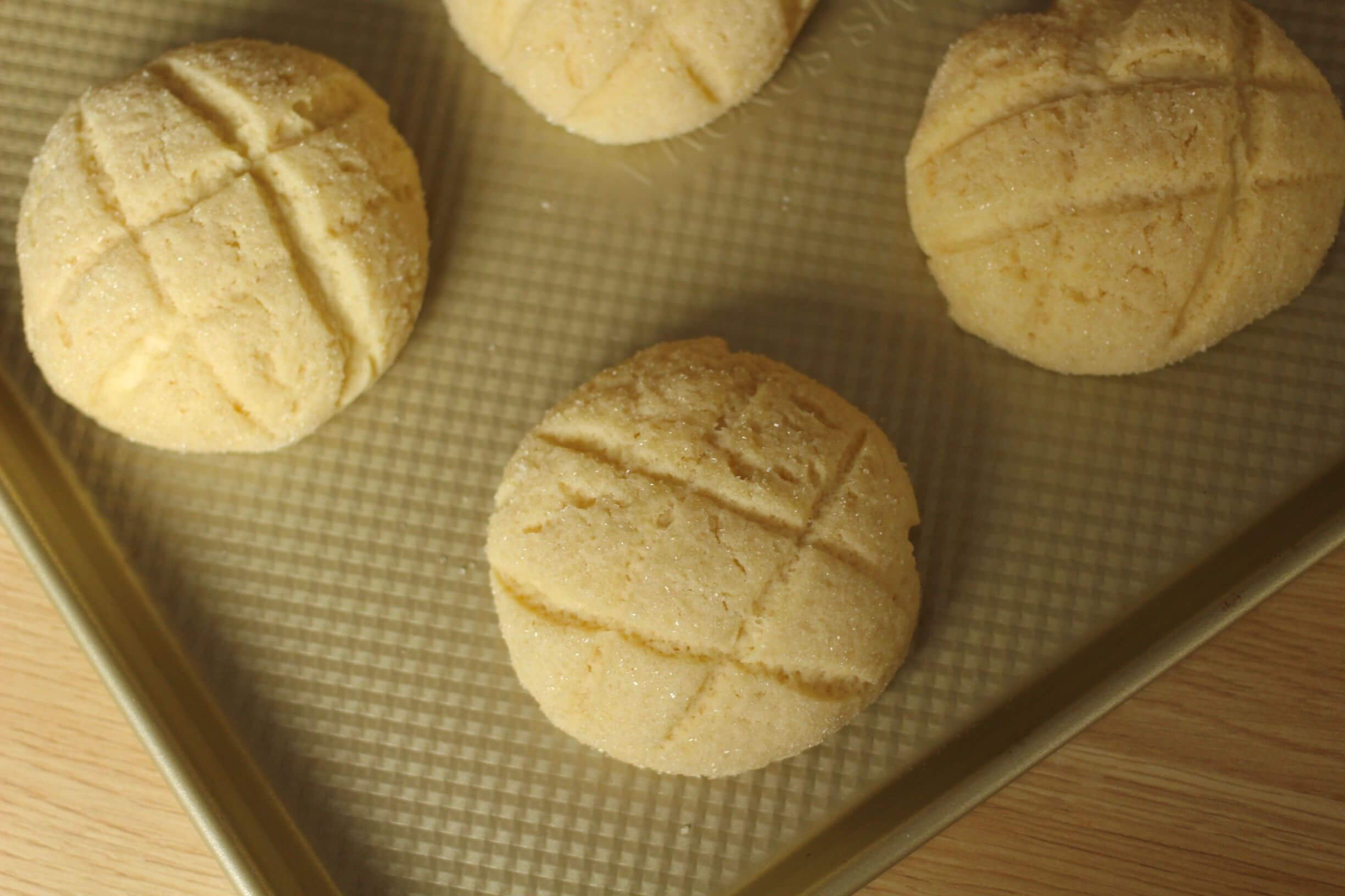 Kashipan means "sweet bread" and just like its name, kashipan is sweet but also delicious and fluffy at the same time. There are various types of kashipan in Japan. Some have fillings like anko and jam and some have sweet flavored crusts. Today, I'm here to share with you a recipe for melonpan!
Melonpan is a popular type of kashipan that is named for the way it's baked to resemble the skin of a melon, by either scoring the dough or adding a crackling cookie crust. Some melonpan have a melon flavored crust or melon curd inside, but melonpan doesn't necessarily have to taste like melon at all!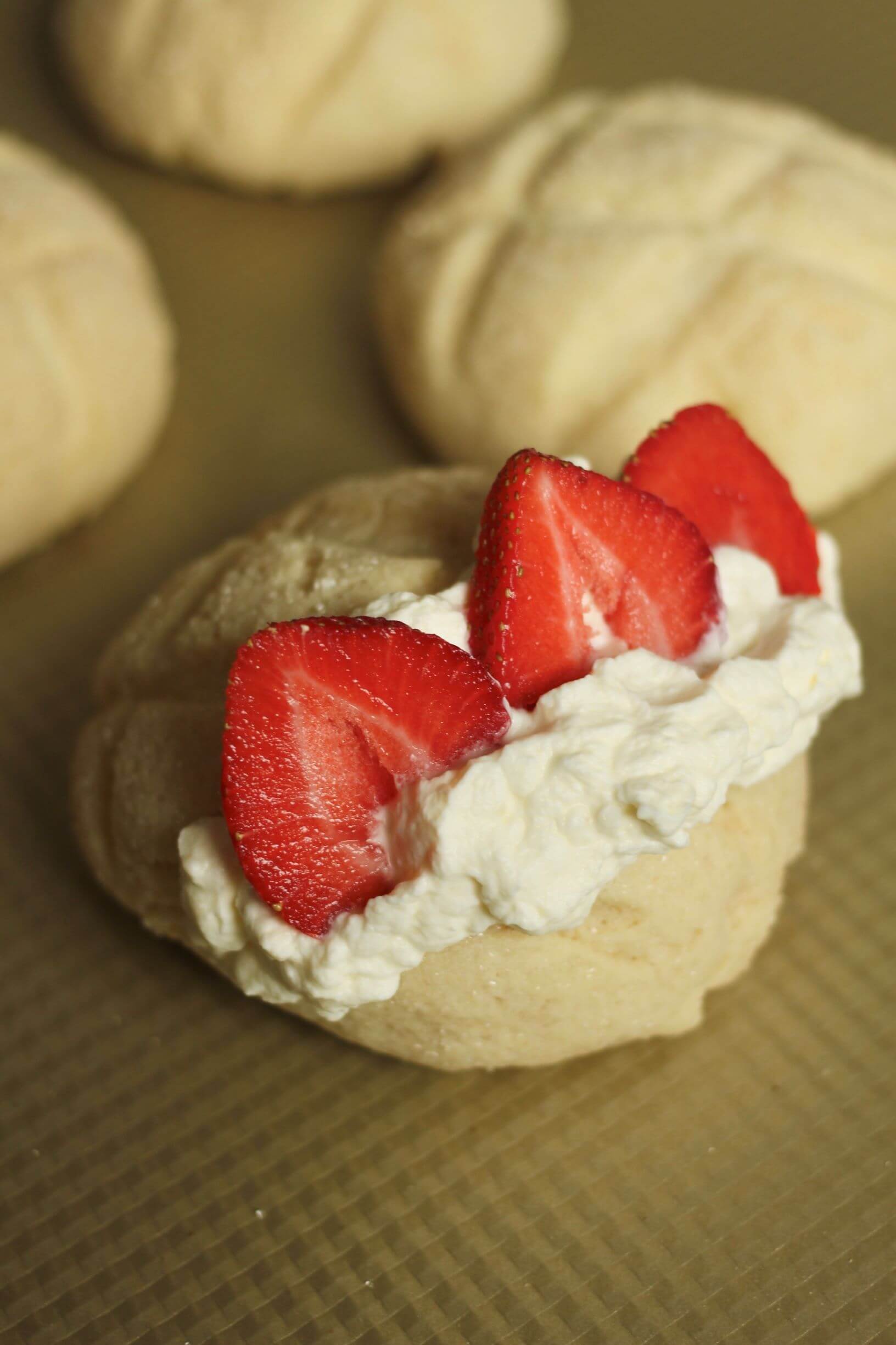 In fact, melonpan can be filled or flavored with anything you want (although it tastes amazing as is)! In Japan, there are so many variations of melonpan. It can be flavored with matcha, fruit and chocolate, or it can be filled with mochi, ice cream and cream. So try making your own version of melonpan today.
Melonpan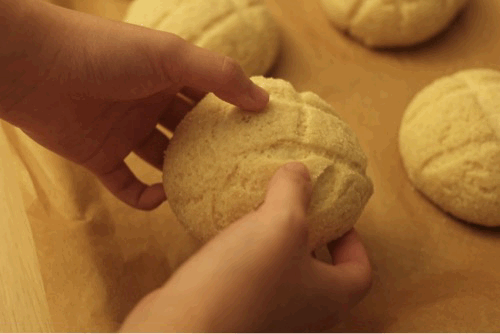 Makes 12 buns
14 oz bread flour
¼ oz instant dry yeast
4.8 oz sugar (+ optional extra sugar to coat the cookie dough)
½ tsp salt
7 oz lukewarm water (96°F -100°F)
1 large egg
4 Tbsp room temperature butter
Cookie dough (*recipe below)
1. Add the flour to a large mixing bowl. Make three holes in flour and pour in instant dry yeast, sugar and salt in each hole. Coat each ingredient with surrounding flour so that they do not touch each other directly. Mix all the ingredients together.
2. Make one large hole in the middle of the flour mixture and add in the water and egg. Mix all the ingredients together.
3. Knead the dough for about 10 minutes until gluten is well developed and the dough is smooth. You should be able to stretch the dough without ripping it and be able to see your fingers through the dough. Add a tablespoon of extra flour when kneading to prevent sticking, if necessary. Add in the butter and continue kneading. The dough looks very wet in the beginning, but becomes very smooth. Knead until you can stretch the dough and the butter is well incorporated.
4. Place the dough in a bowl and cover the bowl with a wet towel or plastic wrap. Proof the dough in a warm place for about 1 hour until the dough doubles in size.
5. Begin making your cookie dough (recipe below).
6. Preheat the oven to 355°F.
7. When proofing is done, get all the gas out by pressing down the dough with your palm. Divide the cookie dough into 6 pieces (about 1.6 oz each). Roll each piece into a ball and press it down with your palm so that it becomes a disc about a third inch thick. Divide the bread dough into 6 pieces (about 2.3 oz each) and roll each into a ball. Cover the top of each bread dough with the cookie dough disc. Use a knife to score the cookie dough 2 by 2 as shown in images above. Coat the cookie dough with sugar by pressing the bun on sugar (optional). All of the process has to be done as quickly as possible so that the bread dough does not begin to rise again.
8. Bake the bun in the oven for 15 minutes.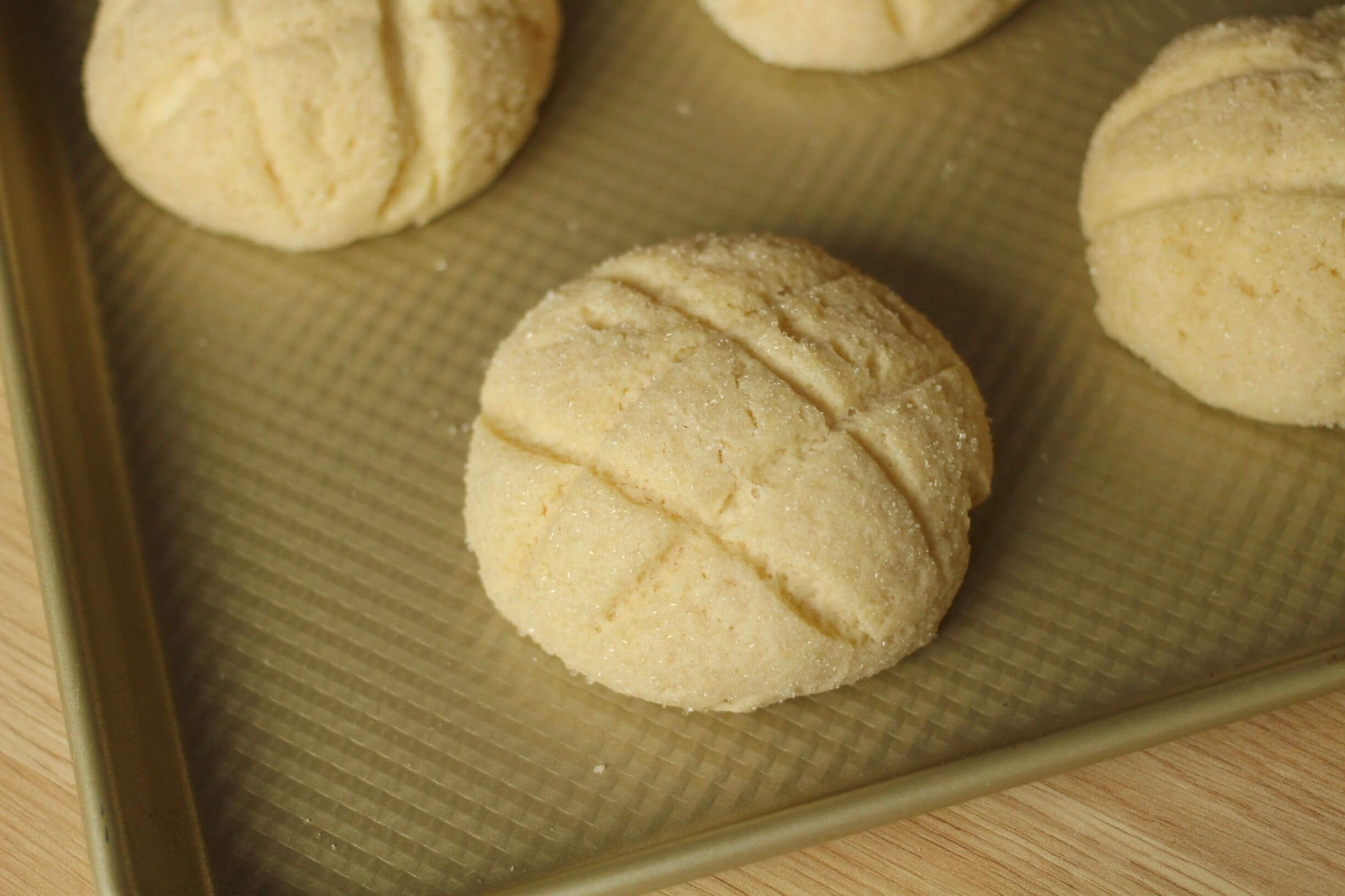 ---