In countries around the globe, food is an important part of celebrating the holidays. One of the biggest holidays in Japan is New Year's, and a ton of traditions accompany this holiday.

To celebrate the coming of the new year, Japanese people eat special dishes on New Year's Eve and Day. The foods commonly consumed for New Year's are called osechi ryori, which literally means "New Year's food." These foods are typically served in a tiered bento called a jubako and are enjoyed with family and/or friends.
The tradition of eating osechi ryori can be traced back to the Heian Period (794 to 1185). This was a time before refrigeration, but many of these celebratory foods needed to last several days. So a majority of Japan's New Year's dishes are pickled or preserved.
Traditional osechi ryori represent people's desires for the new year and have symbolic meanings. These New Year's foods can bring everything from health and wealth to luck and academic success.
Osechi ryori can be savory, sweet, or somewhere in between, and so there's certainly something for anyone. Here are five delicious Japanese dishes commonly eaten to celebrate New Year's.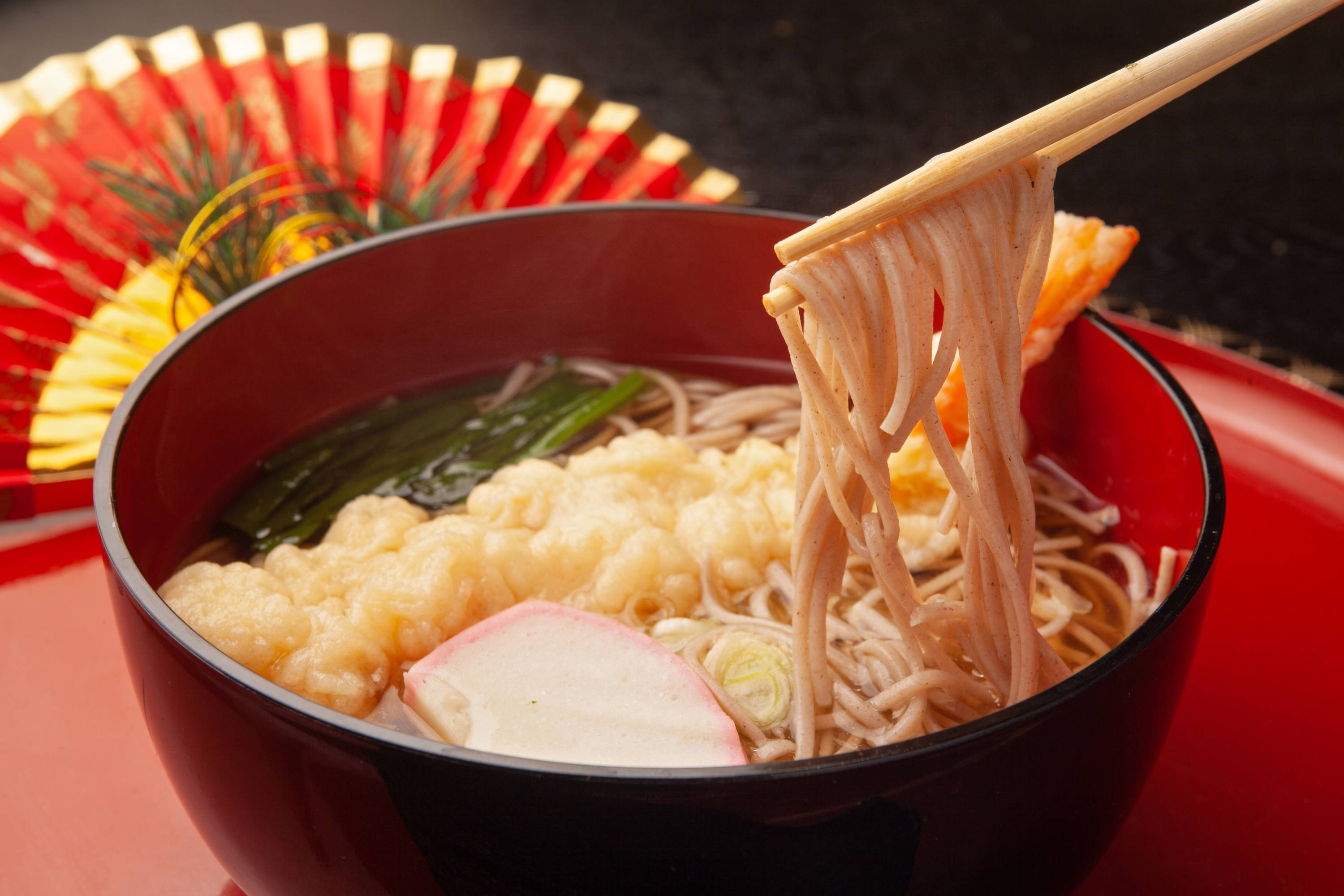 Toshikoshi soba eaten for the end of the year
1. Toshikoshi Soba
Toshikoshi soba is a savory New Year's noodle bowl dish. Typically eaten on New Year's Eve, toshikoshi soba can be dated back to the Edo Period (1603-1867).
Soba noodles are made from buckwheat, which is what gives them their warm brownish color. Toshikoshi soba, also called "year-crossing noodle," is symbolic. The long length of the noodle represents longevity while the ease of cutting the noodles signifies cutting off any negativity or hardship from the prior year.
Ending the year with a bowl of something comforting and delicious is never a bad idea—and forgoing negativity is a smart move too!