Why Bokksu Snack Subscription Boxes Make Perfect Gifts
The holidays are closing in, and you're scrambling for the perfect gifts for friends, family, and relatives. We totally get that sometimes shopping for gifts can be hard, especially if you wonder if you've chosen something appropriate for the recipient, or if you're uncertain of their likes and dislikes. You could play it safe with a holiday gift basket, but where's the fun in that? This year, create a memorable gift experience with a box full of authentic Japanese gifts that will warm up any heart!
5 Reasons to Give the Gift of Snacks
1. A variety of snack options
Looking for the perfect present for someone with an insatiable sweet tooth? Or what if they prefer salty flavors? Our snack boxes include sweet and savory snack items directly from Japan, including some of the most popular Japanese candies, and potato chips or finger foods found in almost every home in Japan. No matter your giftee's palate, our boxes are sure to delight the foodie who has tried almost everything you could think of and the picky friend who isn't as adventurous.
2. Discover Japanese culture
With Bokksu, not only do you get to try the best Japanese snacks, you also get to learn about the food culture in Japan! Each snack box is centered around a theme and includes a booklet that details each food item. Food is a huge part of any culture, and our guides tell you the makers behind the snacks, the prefectures where it was made, and other fun facts. Our snack guides also let you know which snacks are savory and which are sweet, and include any allergen information. Learn more about Japan without the language barrier!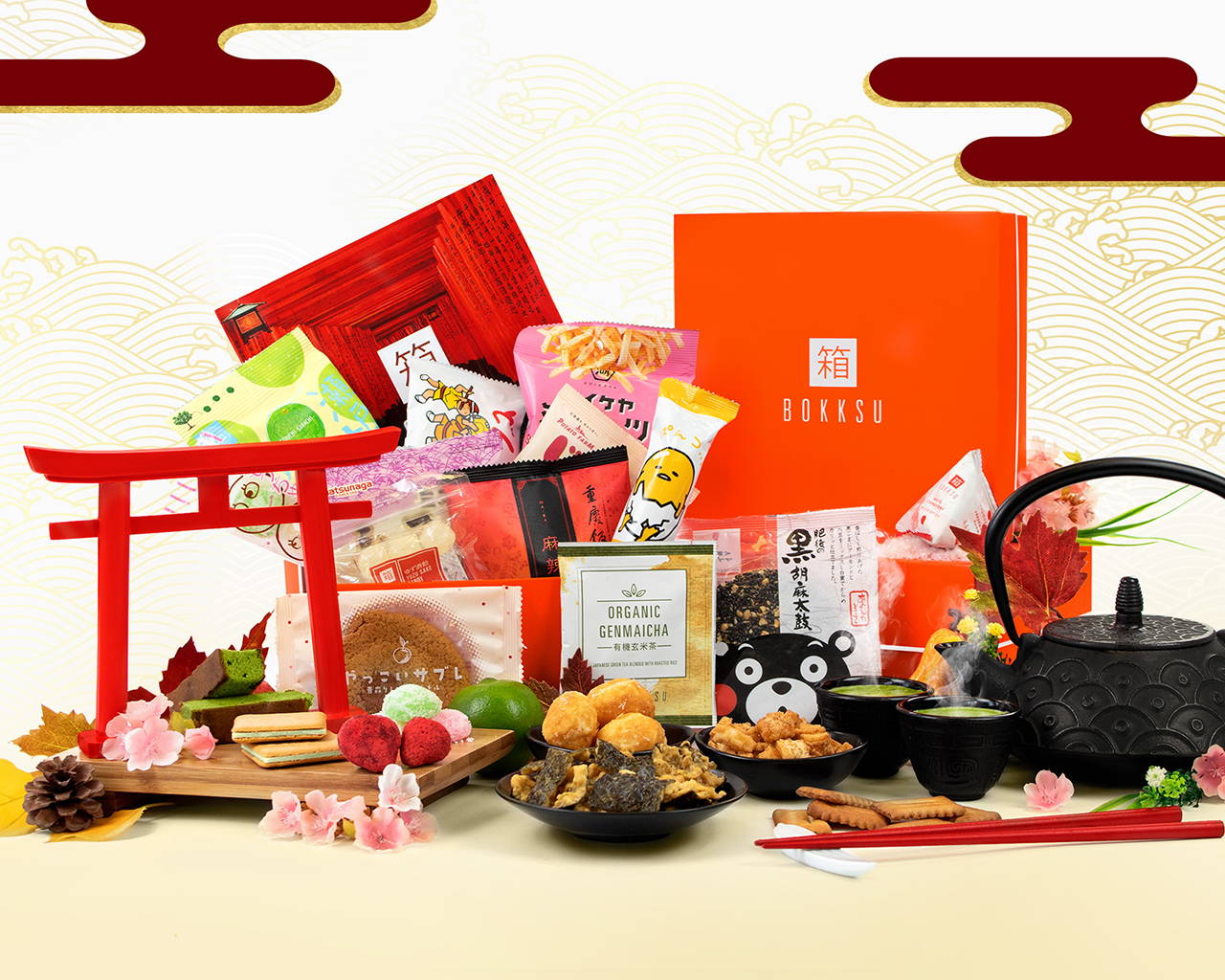 Experience Japan with our snack subscription box.
The first box is curated to take you through a year or seasonal snacks.
3. A true taste of Japan
Rest assured that we don't just throw together random Japanese snacks! In Japan, when it comes to food, it's all about using ingredients that are in season. For example, chestnuts are in season in the fall, and during this time of the year you can find chestnut manju, Japanese sweet buns filled with white bean paste and chestnut chunks.
To welcome your giftee (or you) to Bokksu, your journey will begin with our Seasons of Japan box. We handpick the best snacks featuring seasonal ingredients to take you through a year in Japan so to speak. From fresh strawberries that are freeze-dried and infused with white chocolate for spring, to kinako mochi puffs that are as light as snow, taste flavors and textures you've never experienced before all in one box! Tea is the go-to drink for almost any meal in Japan, so every box includes a hand-selected tea pairing to enjoy with your snacks.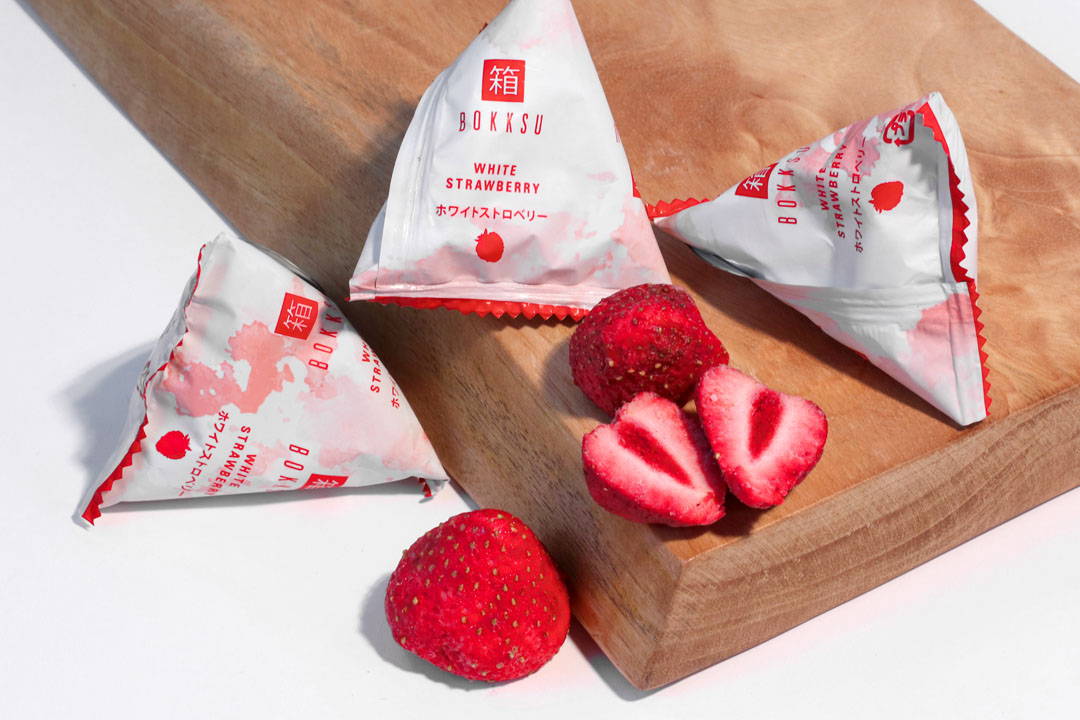 White Strawberry is an innovative snack made exclusively for Bokksu! Strawberry chocolate meets a chocolate-covered strawberry in a one-of-a-kind snack you've never had before.
4. For young and old alike
When buying gifts, sometimes it can be a struggle to think of something unique and age-appropriate. With our snack boxes, that's one less thing to worry about! Each box contains a wide variety of snack options to keep curious kids entertained. It's also great for your parents or grandparents because of all the interesting flavors there are to try.
Another nice thing about Japanese snacks is the packaging. Snack items are usually packaged individually so things don't get stale, and they are often brightly colored to catch your attention, especially if they're tailored toward kids. Additionally, if there's one thing people notice about Japanese snacks (or, really, anything packaged in Japan), is how easy they are to open. Japanese manufacturers are meticulous about their packaging, from design to accessibility. In fact, some of the best are highlighted in the Japan Package Design Awards, which are held every two years.
So, whether your giftee is young or old, they'll find Japanese snacks easy to open so they can be enjoyed as quickly as possible! We took this same love and care for presentation with our own box designs, and they're sure to look wonderful under the Christmas tree.
5. Always something new
Perhaps one of the best parts of a Japanese snack subscription box is that there's always something to surprise you. Each month, the recipient gets a new theme with different snacks to sample. Here at Bokksu, we've got snack experts who love to stay on top of what's popping off the shelves in Japan and share that with people all over the world.
Fill Your Loved Ones with Good Cheer and Tasty Snacks
There's nothing like giving good food as a gift, so why not make it unique with a Japanese snack box subscription from Bokksu? Keep that special someone warm with a full stomach and plenty of snacks during the coldest months of the year.

---