Cool Down This Summer with These Japanese Snacks
With this summer breaking heat records around the world, we're all looking for some clever (and potentially delicious) ways to cool down. Luckily, we've got lots of positively chilling Japanese sweets to get you through the heat, from freezer aisle favorites to handmade creations you won't find anywhere else. Give these tasty treats a try throughout the warm-weather months to get yourself into a chill state of mind.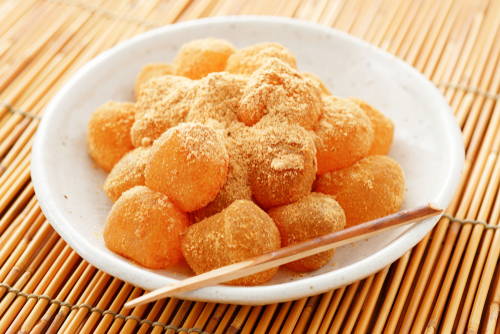 1. Warabimochi
Summertime is warabimochi time, especially in the areas of Kansai and Okinawa. This chilled, jelly-like treat is made from warabi starch (which comes from the roots of the bracken fern) and dipped in sweet soybean flour. It may also be drizzled with special syrup or coated in sugar. In Japan, the seasonal staple is sold in supermarkets, as well as from musical trucks that drive around the neighborhood, similar to ice cream trucks in America.
2. White Chocolate Strawberries
Ah, is there any fruit more exemplary of summer than strawberries? The juicy red fruit is as much a summertime mainstay across the Pacific as it is in the West, so it only makes sense that it appears in many seasonal snacks and sweets. Try the white chocolate strawberries from our market for an authentic taste of Japan without the hassle and cost of traveling abroad. They're made by an innovative Nagano maker exclusively for Bokksu.
3. Yuzu Candy
The Japanese citrus fruit yuzu is commonly used in Japanese cuisine, especially in the summer. Its tart, grapefruit-like flavor profile makes it particularly ideal for use in candy, syrup, vinegar, cocktails, and other beverages, marmalade, cake, and many varieties of snack foods (FYI: yuzu Doritos exist). Try our handmade yuzu candy, which is also crafted exclusively for Bokksu, if you're looking for a fantastic way to try these citrusy wonders this summer.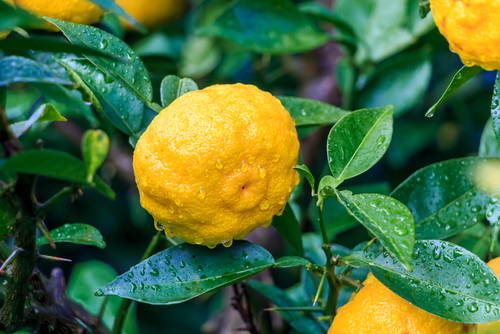 4. Ramune Candy
Made in honor of the classic Japanese soft drink known as Ramune—a carbonated, lemon-lime beverage in an unusually shaped bottle with a marble stopper—this delicious novelty candy will definitely cool you down this summer. The marble stopper makes Ramune especially memorable. To open it, the marble must be pushed into the bottle, causing it to float around while drinking. Because of its refreshing lemon-lime flavor, Ramune soda and its similarly flavored candy are popular throughout the hot months in Japan.
5. Mochi Ice Cream
Today, the traditional Japanese rice treat known as mochi is beloved around the world, not just in Japan. Found in supermarkets and sushi restaurants all over the globe, mochi ice cream is a fun, frozen twist on classic mochi. Essentially just Japanese mochi surrounding ice cream filling, it can be made into a huge variety of unique flavors, colors, and shapes. Though mochi ice cream seems quintessentially Japanese, it was actually invented by the brilliant Japanese-American shop-owner Frances Hashimoto, who ran the popular Southern California confectionary Mikawaya, which specializes in producing Japanese pastries, desserts, and snacks.
6. Green Tea Ice Cream
Green tea ice cream is another Western adoptee rooted in Japanese cuisine, and we are ever-grateful that it's so popular throughout the world. It's usually made with green tea powder (matcha) and soft-serve ice cream, creating a creamy, dreamy flavor that will chill you to the bone with every lick. Whether you buy it at the store (Häagen-Dazs has its own version) or at a local creamery, you can count on this cold green stuff to keep you cool.
7. Mandarin Orange Kit Kat
We can't talk about Japanese sweets without mentioning the country's favorite chocolate-covered wafer! The popular Iyokan Mandarin Orange Kit Kat is one of our most preferred seasonal varieties, as it's flavored with real Iyokan oranges from Ehime Prefecture. Offering a sweet, tart, and refreshing flavor, this is one seasonal Kit Kat flavor you won't want to miss out on when it's blistering hot outside.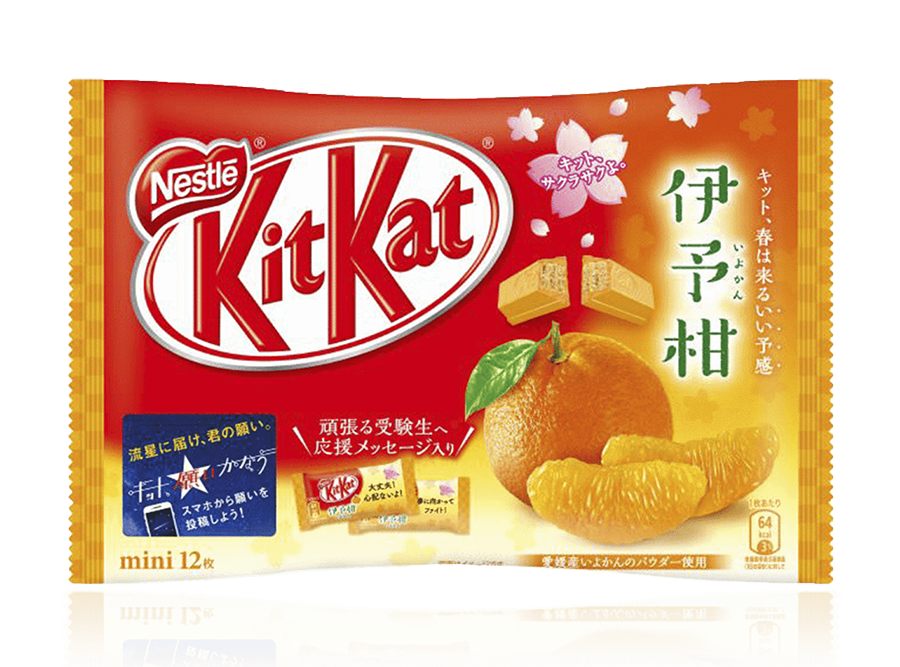 Get Even Cooler with Japanese Beverages
Want to take the chill factor up a few more notches? Consider grabbing some classic Japanese beverages to serve with your bowl of summery sweets. We're especially fond of sweet cold brew tea during the warm-weather months as well as chilled Ramune, aloe juice, and, of course, some ice-cold Kirin. With these cooling classics, you won't even break a sweat this summer.
---